CEO Newsletter – February 2020
Dear Friends,
February is Jewish Disability Awareness, Acceptance & Inclusion month. The Greater Boston Jewish community is so fortunate to possess a vast array of agencies and foundations who open their inclusive arms to so many at all times. At JBBBS, we are proud to oversee our Friend 2 Friend ("F2F") and Yom Sport Programs, which together serve hundreds of adults with disabilities each year.
The F2F Disabilities Program, a central JBBBS program, provides adults with moderate disabilities the opportunity to make new friends, socialize, stay active and be connected to the community. The F2F program, which started as a small, complementary adjunct to our traditional Children's one-to-one mentoring program, has blossomed into a program currently serving more than 160 adults through both bi-weekly community outings and monthly activity groups through our MAGIC program. Through the years, we have introduced more than 1,000 adults with disabilities to new friends in their communities.
As Stacey Schneiderman, Clinical Match Specialist and Team Lead for our Friend 2Friend Program proudly says: "Friends eagerly await activities together and enthusiastically share their fun times, whether it is going out for a coffee, watching a performance or taking a Zumba class together. The structure of F2F gives matches the support in building their relationships, providing resources and guidance when needed." Now that's Big!
This year marks the unique milestone of yet another key JBBBS program, Yom Sport, as we will be celebrating its 25th anniversary on June 14. JBBBS, alongside our friends at CJP, are proud once again to host the annual Yom Sport day of fun, friendship, athletics and sporting events for adults with disabilities in Greater Boston. Jewish community volunteers serve as Yom Sport team and event leaders and help make the day run smoothly.
During the first Yom Sport event in 1996, 35 participants and 50 volunteers attended. Last year, 180 athletes and 100 volunteers participated. Needless to say, the Yom Sport Program has grown by leaps and bounds, and continues to embody our caring Jewish Community at its most inclusive. While the program has evolved over the years, what hasn't changed is Yom Sport's impact and its essence – it's still about making new friends, raising awareness, giving people a chance to see similarities among people with different abilities, and offering attendees a unique opportunity to gain a new perspective on one's own life. Now that's BIG as well!
As we provide in our Mission Statement, we at JBBBS "believe that everyone deserves to have someone in their life who want to spend time with them and believes in them—call it a friend or a mentor." How lucky am I to be in a position to help facilitate opportunities for our vulnerable community members with disabilities to be both accepted and included, not only in February, but during every month of the year? I hope to see you at the 25th Anniversary of Yom Sport in June!
---
JBBBS NEWS & UPDATES
New Volunteer Engagement Opportunities
JBBBS continues to evolve to meet the needs of the more than 600 volunteers who generously donate their time each year and has recently launched two new volunteer-focused initiatives.
We have heard from our volunteers, in particular our young adult volunteers, how many are interested in having more opportunities to socialize and get to know other volunteers. In response, JBBBS launched the Volunteer Connector, a JBBBS-organized meet up opportunity for our young adults volunteers to create a community of their own. Nearly 20 volunteers attended the first event at Hops & Scotch in Brookline and we are looking forward to the next one in March!
In addition, in response to volunteer requests, JBBBS is launching a new Friend 2 Friend Round Table discussion group later this month. The Round Table is a place for Friend 2 Friend Volunteers to connect and support each other. It's an opportunity to mingle, make new friends, share ideas and give advice.
Camp and College Scholarship Applications are Open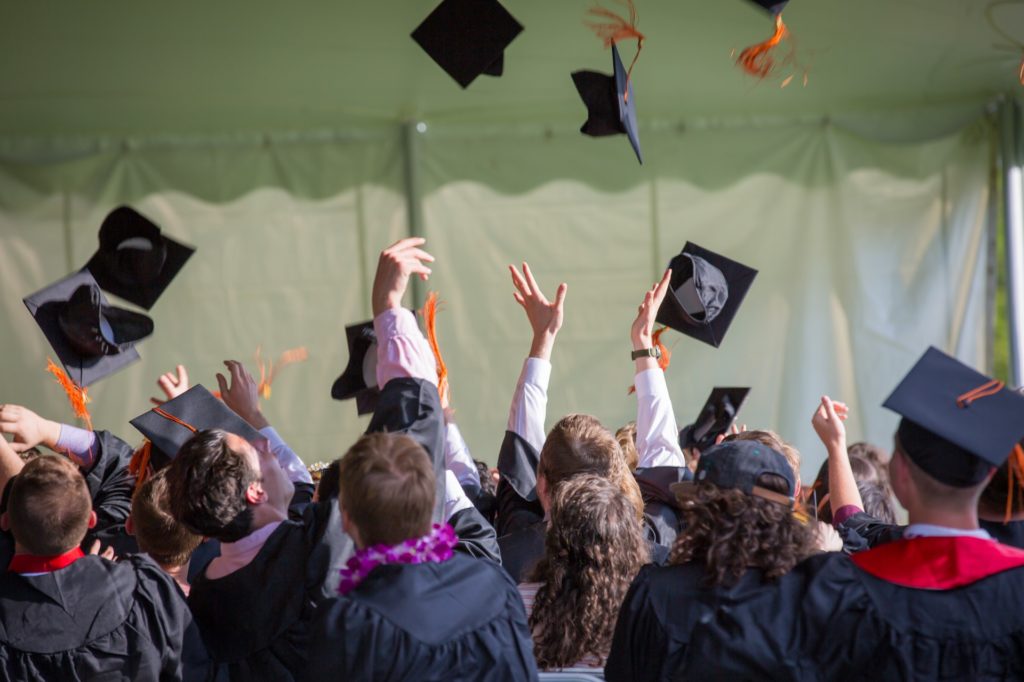 Thanks to the generosity of JBBBS donors, we are thrilled to once again offer both Camp and College Scholarships. Last year alone, we awarded more than $300,000 in scholarships. Current or wait list Littles are eligible to apply for Camp Scholarships and all current and alumni Littles are eligible to apply for Academic Scholarships. Visit https://jbbbs.smapply.io to find the applications, eligibility requirements and all relevant deadlines. Please note that completing an application for a scholarship from JBBBS does not guarantee an award.
JBBBS Launches LGBTQ+ Inclusion Initiative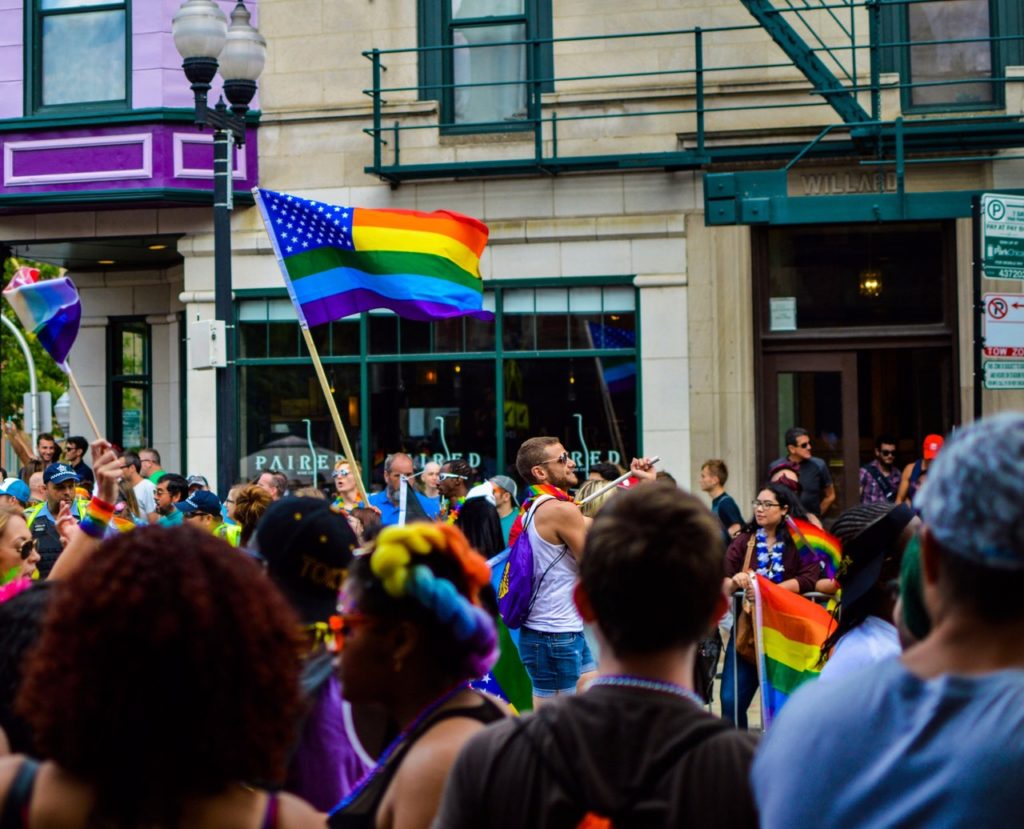 We are thrilled to announce that have launched a new LGBTQ+ inclusion initiative within our Children's Program thanks to a generous matching grant from the Mass Service Alliance! While we have always matched people of all sexual orientations and gender identities, we are now looking to take a more proactive approach in supporting our LGBTQ+ Littles and Bigs. If you know of any LGBTQ+ Littles and Bigs who may be interested in the program, please contact our Clinical Program Director Laura at Laura@jbbbs.org.
---
RECENT EVENTS
February MAGIC with BalletRox
Over the course of three evenings throughout the month of February, nearly 50 Friend 2 Friend matches in the MAGIC program participated in a night of dancing and music. Participants joined BalletRox instructors in adaptive dance and creative movement and a percussionist led the participants in a rhythmic drumming activity. The evenings culminated with all participants creating and designing their own tambourines.
Jewish Food Tasting at Mameleh's
Earlier this month, matches from our Children's Program enjoyed tasting different Jewish foods at our Annual Day of Jewish Arts & Culture in Memory of David Chaiken. Hosted at Mamaleh's Delicatessen in Cambridge, everyone had fun eating, playing board games and learning how to roll rugelah (a Jewish cookie) from the two head pastry chefs. The cookies were baked, and everyone got to take their sweet treats home.
Bowling at Kings!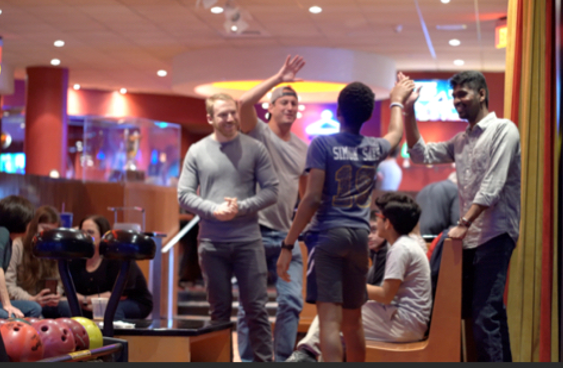 In January, more than 100 participants from both our Children's Program and our Friend 2 Friend Program came together to bowl and have fun at King's Bowling at Legacy Place. Thank you to Marc and Margie Seligman for their sponsorship, and to the all gracious volunteers, who collectively made this extremely fun event possible. What a rewarding Sunday for all those attended.
---
STAFF SPOTLIGHT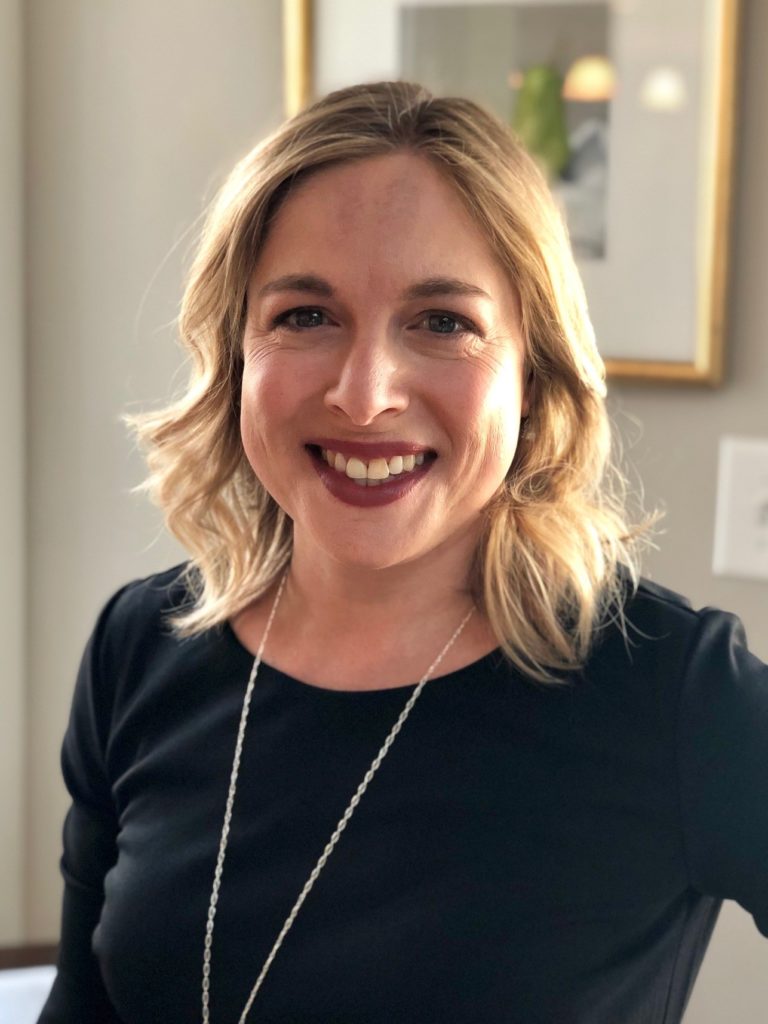 What does your job entail?
As a Friend 2 Friend Clinical Match Specialist, I interview prospective volunteers and participants, create new matches and provide ongoing support. I also plan monthly MAGIC events and activities for 7 groups that run Wednesday nights and Sunday afternoons.
What path led you to your current position at JBBBS?
I received my Masters in School Counseling before working as a school counselor for 10 years at Minuteman High School. During my time at Minuteman, I worked with a significant number of students with disabilities, which led me to want to work with post-graduate students. I was inspired by the Friend 2 Friend program and was motivated to help adults feel more connected and less isolated by creating meaningful connections and providing fulfilling activities in the community.
What motivates you most about your work at JBBBS?
Every week I am inspired by our amazing volunteers. Some volunteers have been matched with their friend since the beginning of the program and others are just beginning their journey together. I am in awe of the life-changing impact the volunteers and participants have on each other. I love the one-on-one connections that develop between our matches. My favorite part is seeing the matches interact firsthand at our monthly MAGIC events. There is nothing as gratifying as seeing our matches laugh and smile together. The MAGIC program is truly a "magical" experience!
---