Q&A with JBBBS' New Board Chair: Jeff Maimon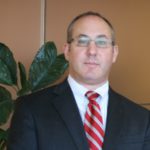 With the need for connection and community even more important than ever, JBBBS' work is even more critical than ever before. We spoke with our new Board Chair, Jeff Maimon to learn more about his commitment to JBBBS and hear his hopes for our future.
---
What excited you to take on this leadership role for JBBBS?
Having recently retired after a very fulfilling career at EY, one of my priorities was to find additional ways to give back to our community. When asked to take on the Board Chair role, I was honored to do so, and am excited to partner with the Board and professional team at JBBBS and support them in the important and inspiring work that they do every day.
---
Why is JBBBS' work so critical?
Having been primarily raised by a single mother, I know the critical role mentors and role models played in my life. All of us need support at times, and the work that the JBBBS team does is incredible in matching and supporting Bigs and Littles and Friends with disabilities. Every day our volunteers are making a real difference in the lives of our clients.
---
What are you most proud of when you think of the work that JBBBS has been doing during this pandemic?
I am most proud that the amazing JBBBS team hasn't allowed itself to be distracted from the agency's mission. We currently have more matches being supported than at any time in the last five years. We have innovated our approach to the match process to enable it to occur virtually, and supported our Bigs & Littles to help them continue to interact safely during these challenging times. In light of the feelings of social isolation so many of us are experiencing during the pandemic, the importance of the connection JBBBS facilitates has never been more essential.
---
What are your hopes for JBBBS?
Having just celebrated our 100th year in existence, which is a truly incredible milestone, our Board and professional staff have turned our sights to the future, and we are challenging ourselves to innovate and respond to the evolving needs of our clients. My hope is that JBBBS continues to transform the lives of children, adults with disabilities and their families through the power of one-to-one relationships for another 100 years. I would like to thank our donors, volunteers and staff who make all of the vital work we do possible.