Staff Spotlight: Jenny George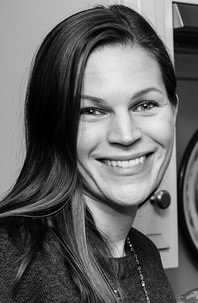 Jenny George
Senior Clinical Match Specialist, Children's Program
At JBBBS since November 2015
What does your job at JBBBS entail?
As a Clinical Match Specialist, I have the opportunity to enroll new volunteers and clients in the program, make new matches, and oversee a caseload of matches to help support the successful and healthy friendship between Big and Little. My role also enables me to support families in a holistic way by liaising with schools, making referrals to outpatient providers, and assisting them access resources, such as emergency financial assistance and JBBBS camp and college scholarships.
---
What are you most proud of when you think of the work that JBBBS has accomplished during the pandemic?
 I am proud that JBBBS and its volunteers and families have been able to work together flexibly and creatively to find ways for matches to connect during this isolating time. Whether brainstorming how to bond virtually or safely get together in person while six feet apart, the commitment of our volunteers has not wavered, nor has the JBBBS mission. The connections mentors provide to their Littles during this challenging time are more important than ever. 
---
What is your favorite part about working at JBBBS?
 I remain in awe of the selflessness and generosity of our volunteers who share their time, energy, and hearts with our Littles. I admire the parents who never stop advocating for their children and the Littles who openly embrace the adventure of a new relationship. I feel fortunate to work with a team of colleagues who so whole-heartedly believe in the value of social service and the mentoring connection.
---