COVID-19 and it's impact at JBBBS
JBBBS remains open during the coronavirus pandemic and staff will be conducting work remotely. Please feel free to contact our staff as you usually would – via email or phone – and they will be in touch with you. We are canceling all MAGIC events in March. We are hosting the F2F Community Seder on April 1st virtually through Facebook Live. With great sadness, we must inform you that our 100th Anniversary Gala scheduled to be held May 14 has been cancelled.
Read full statement from Jeffrey Savit, CEO
Click here for ideas for matches and families during social distancing
Want a rewarding, meaningful volunteer experience unlike any other? Give the invaluable gift of your mentorship or friendship today.
Friend 2 Friend (F2F) provides adults with mild to moderate disabilities the opportunity to make new friends, socialize, stay active and be connected to the community. F2F programs support one-to-one friendships for qualifying adults.
JBBBS' comprehensive mentoring program pairs children aged 6-18 with Bigs who provide role-modeling, encouragement, and friendship. JBBBS supports clients and their whole families by providing financial support, coaching and referrals to other social services agencies.
Connections: Children & Teens to Adult Mentors
Connections: Adults with Disabilities to New Friends
Scholarships: Camp & College youth served
A message from Jeffrey Savit, President and CEO Dear Friends,What a trying, incomprehensible few weeks these last few weeks have been for all of us. We are all trying to adjust our lives and plans while doing all we can to safeguard the public health and well being of those around us. All of us connected to JBBBS – professionals, lay leaders,…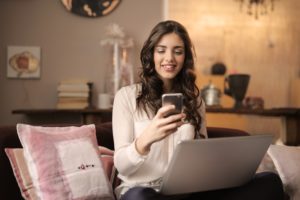 A common practice used is to discuss the day's Highs and lows. This can be done at a particular time each day. It can be during dinner or right after school. Going around in a circle allows for equality, and a sense of control. Each person shares a high and low aspect of the day…
Dear Friends, Who could have dreamt two months ago that our worlds would be turned upside down? But as the cases of COVID-19 continue to rise in Massachusetts, let alone nationwide, it goes without saying that this is a particularly anxious time for all of us: our staff, clients, families, volunteers, program participants and donors. Yet,…