A BIG thank you to the more than 350 people who came together last night to celebrate JBBBS and the power of friendship. We were thrilled to honor long-time leaders Ben Marsh, Elyse Marsh, and Joseph Morgart. and present them with the Maxwell Burstein Volunteer Award. You can watch videos honoring Ben, Elyse, and Joseph to get a glimpse into the true power of philanthropy, dedication and leadership.
If interested, you can see a photos from last night's BIG Bash here.
Jewish Big Brothers Big Sisters is thrilled to announce that we will be honoring long time and cherished volunteer leaders Joseph Morgart and Elyse & Ben Marsh at The BIG Bash on May 18, 2023, at the Museum of Science. 
Joe has been actively involved in our Agency for over 25 years in countless ways. Not only did he serve as the Chair of our Agency's Board of Directors but is currently the Chair of our Endowment Board.  To top that, his son Alex, shares his father's passion and is now a Big Brother, and his daughter Lauren shall soon become a Big Sister!
Elyse was a member of our Board of Directors for 20 years and has been a volunteer in our Friend 2 Friend Program and matched with her friend Allison for 15 years!  Elyse met Allison at the JBBBS Community Seder where she was volunteering with her son.  They were introduced by JBBBS staff who thought they would make a "good match."  Elyse's son (12 at the time) helped convince her to become a volunteer.  They have been in each other's lives for big moments like Allison's Bat-Mitzvah and small moments like painting pottery and eating Chinese food together.
Ben has been a Big Brother in our Children's program since 2016 when his Little Brother Mike was 12.  They love to go out and find new restaurants and have probably gone to 50 movies (which Elyse would never want to go to!)  They have also attended many Red Sox & Bruins games.  Ben has been able to teach many life lessons to Mike throughout their match.  Steering a kayak, bowling, tennis and golf are just a few highlights.  Mike is now in college and benefiting from JBBBS' College Scholarship Program.
JBBBS could not be prouder to honor these three tremendously deserving long-time friends and volunteers!!!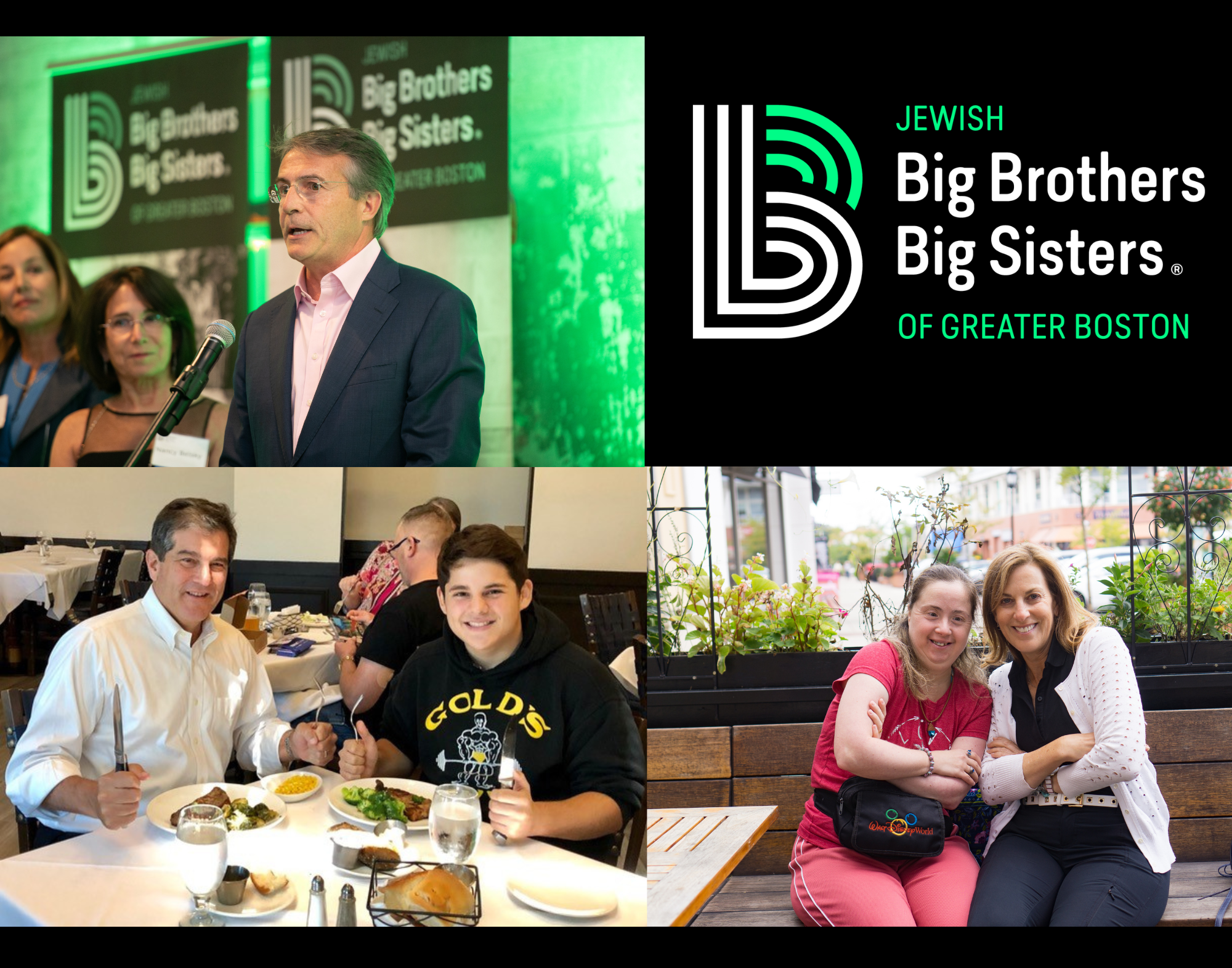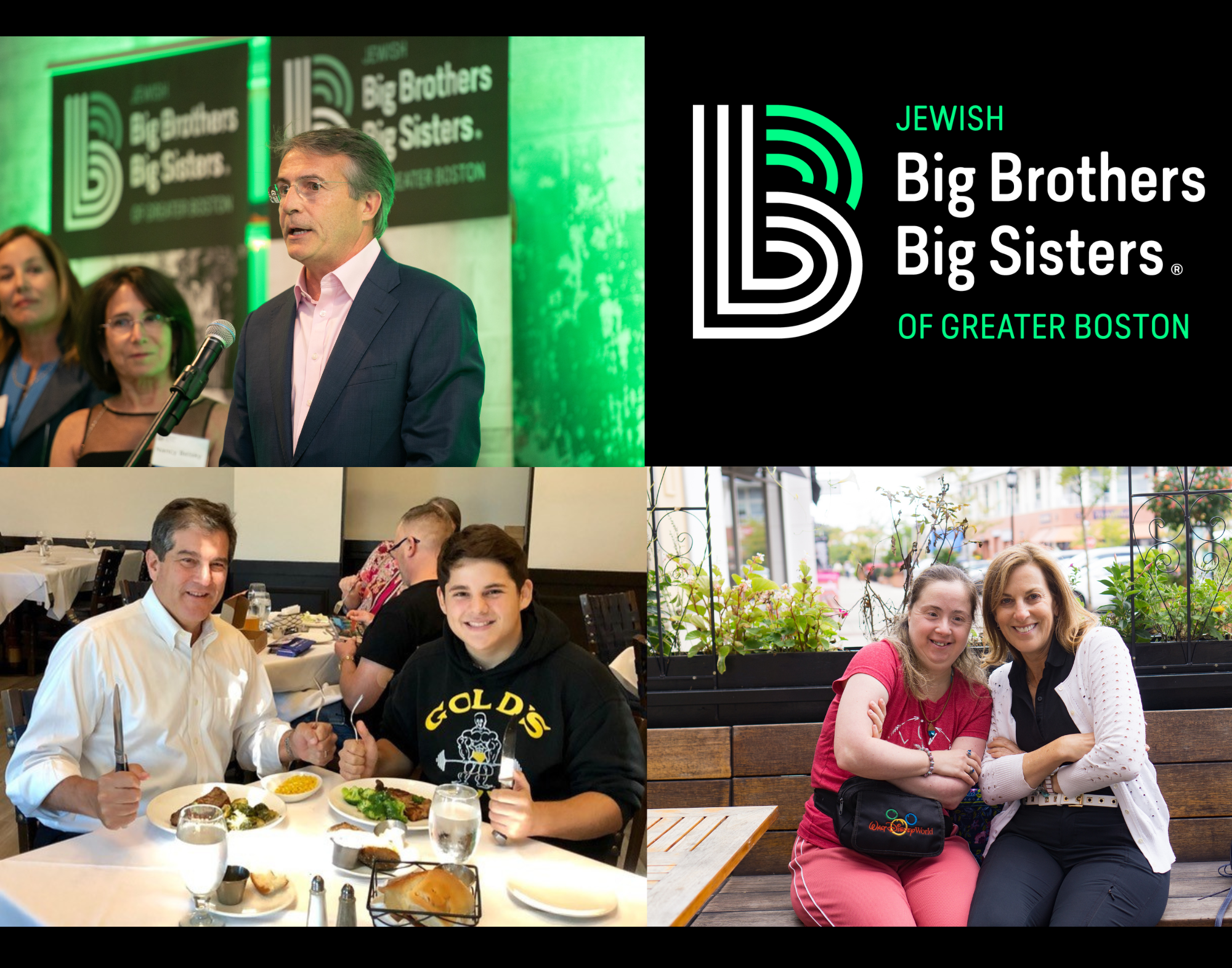 Co-chairs & Host Committee
Jonathan & Rachel Albert
Peter Antoszyk & Wendy Perlman
Rabbi Marc Baker
Jonathan & Monique Bamel
Lisa & David Bamel
Jeff & Deb Baron
Michael & Lori Bass
Steven & Michelle Bearak
Debby and Erik Belt
Mark & Cindy Blotner
Annika Bockius-Suwyn
Stephanie Briguglio
Jake Bronstein
Richard & Ellen Calmas
Amy and Michael Chartock
Jill Cohen
Leslie & Mitchell Cohen
Dean & Leslie G. Cohen
Lisa & Arieh Coll
Jeff & Jennifer Drucker
Heidi & Jon DuBois
Adam & Michelle Eisenberg
Pam & Mark Fisher
David Franklin & Yoori Lee
Andrew & Allison Friedman
Paul & Laurie Gershkowitz
Eric & Janet Giesser
Jill Goldenberg & Sidney Kriger
Rich & Judy Goldman
Amy & Howard Goldman
Angela & Will Gordon
Andrew & Jessica Gosman
Susan & Norm Gotshalk
Larry Green
Steven E. Gurdin
Robert & Marcy Haber
Lisa & Tom Higgins
Betsy & Edward Jacobs
Josh Jick
Audrey & Jack Kadis
Jeff & Jill Karp
Jody Kipnis
Daniel & Victoria Klein
Lauren & Jerald Korn
Harold & Jamie Kotler
Lori & Fred Leif
Carolynn Levy & Alan Sharaf
Robin & James Liebowitz
Jeff Maimon
Sara Marsh
Jonathan Marsh & Rachel Philipson
Alexander Morgart
Johnathan Morgart
Lauren Morgart
Sarah Morgart
Jonathan Norris & David Sohboff
Max & Mindy Peckler
Mike Pehl
Nancy & Larry Perkins
Neal and Amy Reiner
Corey Prachniak-Rincón
Stephen & Betsy Rosen
Steve & Joan Rosenthal
Jake Rubin
Cindy Samuelson
Lori Barnet & Jeffrey Savit
Gail & David Schechter
Jay & Andrea Segel
Susan & Rod Shale
Judy & Mark Shankman
Allen & Debbie Sheldon
Greg & Lynn Signer
Stephen & Barrie Silk
Karen & Steven Sisselman
Jonathan Soyt and Madison Louis
Russ & Rebecca Stein
Lisa & Neil Wallack
Harris Wallack
Eric & Emily Yale
Susan & Jon Yorks
Judith Young
As of 3/15/23