OUR STAFF
JBBBS staff are here to support our participants and their families through every step of their participation with us. Our staff are deeply involved in selecting the best matches for our participants and volunteers so that everyone will have a meaningful and impactful experience. JBBBS caseworkers are there throughout the process through monthly phone and e-mail check-ins and are always available to address any questions or concerns that may pop up. Our caseworkers remain available to help volunteers brainstorm activities and to field questions and concerns as they arise.
JBBBS clinical match specialists are all Master's level clinicians who are experienced in supporting not only our participants, but also their families - making sure their collective needs are met.
Whether you are a volunteer or a participant, you are in good hands with the JBBBS staff.
(He, Him) BA, JD, MSW - President and CEO
Jeffrey is so proud and honored to return to JBBBS as the CEO and President of our beloved agency. Jeffrey attended Phillips Academy, Andover, in 1978. He holds a BA in American History from Harvard College, a JD from Boston College School of Law, and an MSW from Boston College School of Social Work. While working as a trust and estates attorney for almost two decades, Jeffrey immersed himself as a volunteer in the Boston Jewish Community, first having served as both Board and Endowment Chair of JBBBS, and as Board Chair of the Jewish Community Centers of Greater Boston. During the last decade, Jeffrey has served as the CEO and President of the Jewish Alliance (Federation and JCC) of Greater Rhode Island, and the Chief Development Officer of Prizmah, Center for Jewish Day Schools. Jeffrey is a champion of children and the vulnerable members of our community. In his spare time, Jeffrey loves theater, movies, reading, walking, eating and our Boston professional sports teams. The three apples of Jeffrey's eyes are Lori, his wife of 28 years, his daughter Mollie, a hair stylist in NYC, and his daughter Chloe, a Junior at the Steinhardt School at New York University studying vocal performance, et al.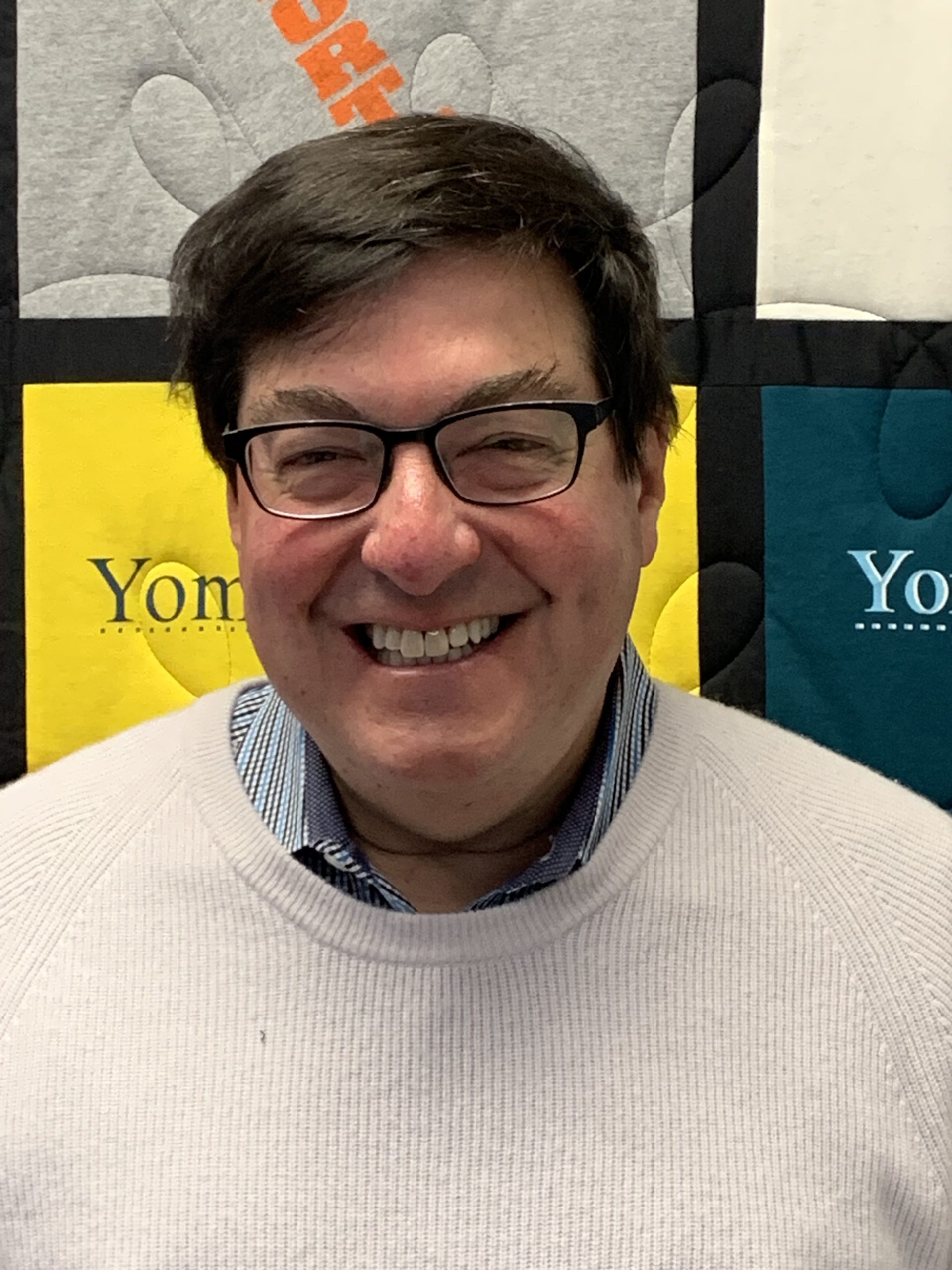 Tricia Sherman, (She, Hers) MBA, - Clinical Director of the Children's Program
Tricia holds a BS from (Boston University) Wheelock College and an MBA from Brandeis University. She began her career at Boston Medical Center working as a child life specialist with both children that had chronic illnesses and those that had been through traumatic experiences. She helped to formulate multidisciplinary committees that worked to meet the ever-changing psychosocial needs of children and families throughout their hospital stay as well as in their home life.  After her time at Boston Medical Center, she went on to work for Weight Watchers leading community-based meetings and managing its at work programming. While this work was rewarding, she realized she truly missed her passion of working with children and families. Tricia is so excited to be at JBBBS and to be part of a new program that allows her to combine her past work in the hospital and her new work with the Jewish Big Brother Big Sister Program both such compelling causes, truly a perfect match.
Tricia lives in Needham with her husband, 2 daughters and her dog! In her free time, she enjoys cooking and baking, coaching cheer, driving to dance competitions, knitting, walking and the Peloton!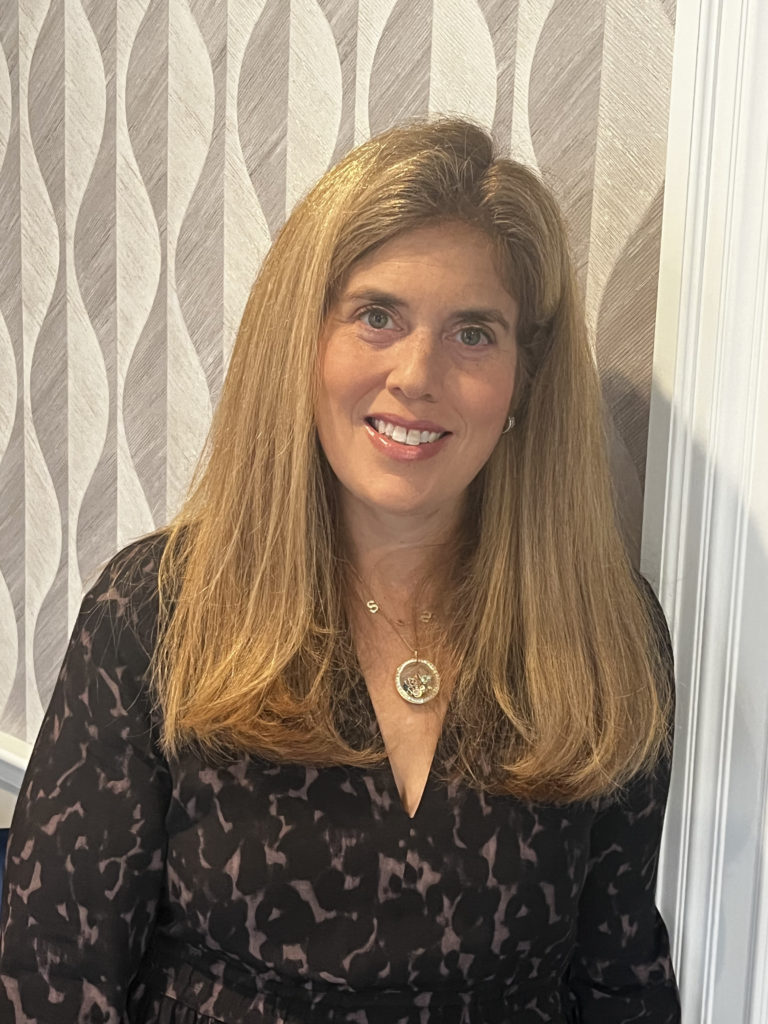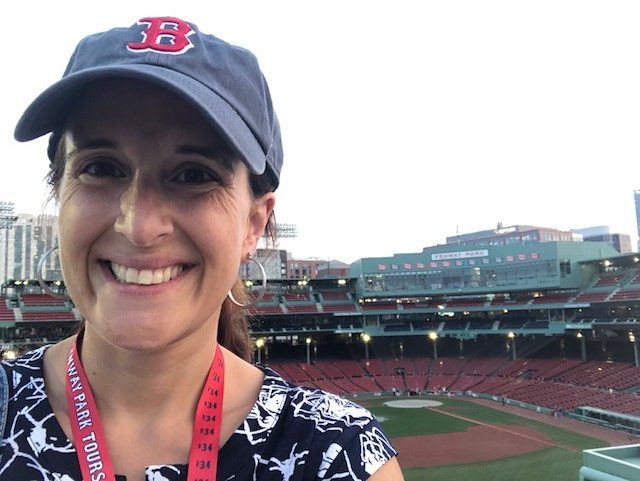 Stacey Schneiderman (She, Her), MSEd – Clinical Director of the Friend 2 Friend (F2F) Program
Stacey has always had a passion to support people with different abilities. She focused her studies in the field of Special Education earning degrees from Lesley University and Simmons College. Her professional adventures brought her to teaching in a variety of settings ranging in grade levels from the urban public schools, behavioral health hospitals, and specialized programs for students with mild to moderate as well as more intensive special needs. Her experiences in the mentoring field began as a volunteer for the Friend 2 Friend program in 2007. She has also worked as a mentoring specialist at Partners for Youth with Disabilities, with a focus on youth involved in the juvenile justice system. She loves to go running with her dog and spend time outdoors with her husband and kids.

Jenny George (She, Her), MSW, LICSW - Director of College Mentoring & Senior Clinical Match Specialist
Jenny holds a BA from Brown University and an MSW from Simmons School of Social Work. Jenny has worked as a researcher in the field of behavioral medicine, specifically studying smoking cessation; as a clinician in Inpatient Psychiatry at Children's Hospital Boston, providing family-centered services to children and families in crisis; and as a school social worker, supporting children in a Boston public elementary school. Jenny completed post-graduate training at the Family Institute of Cambridge in Narrative Family Therapy, and has been significantly influenced by a strengths-based approach to the field of social work. Jenny enjoys spending time with her family and her large household of pets, reading, hiking, playing tennis and singing.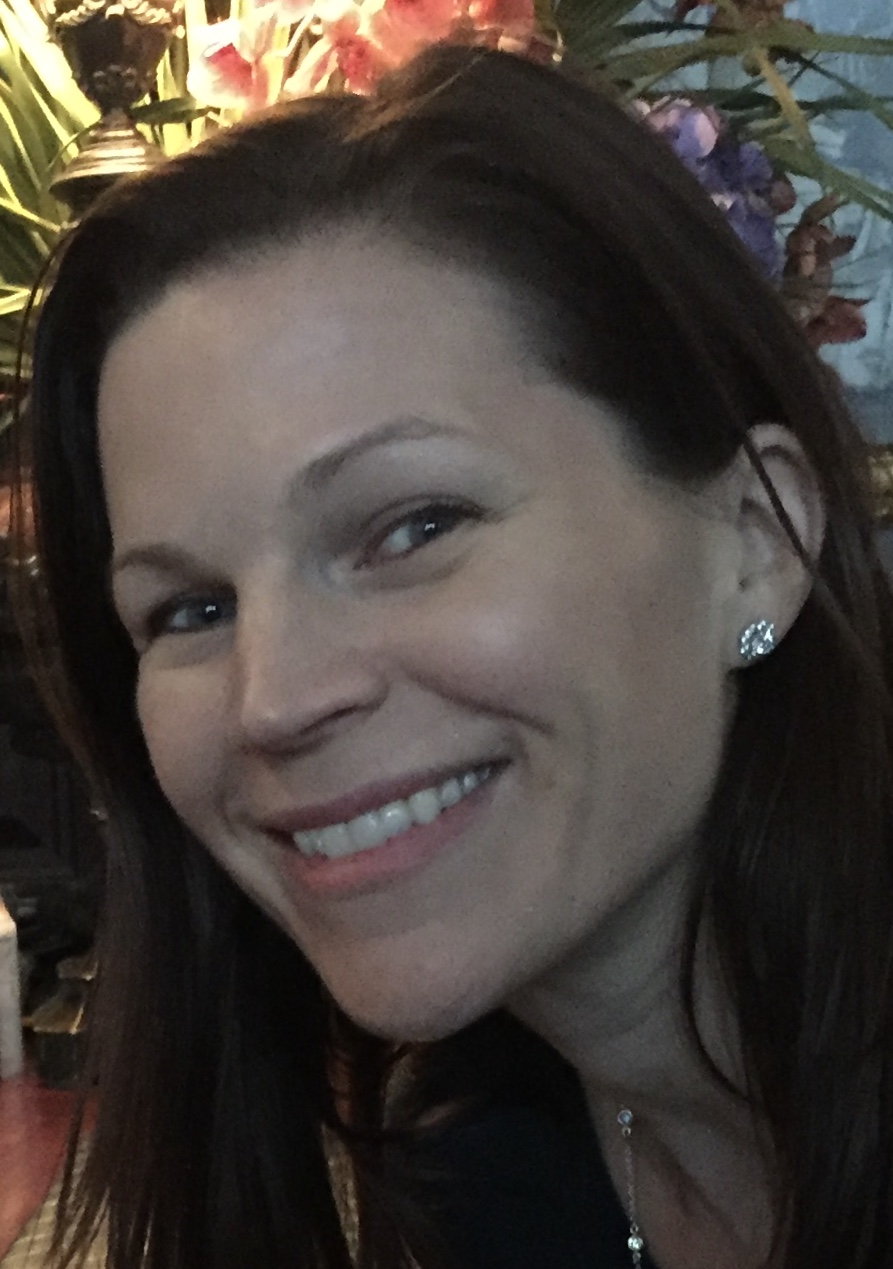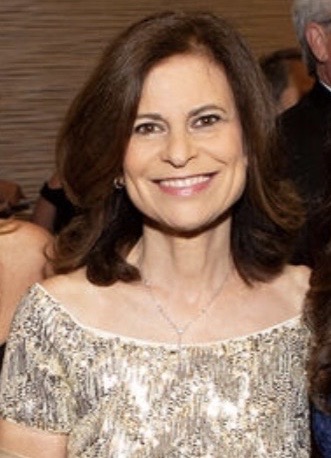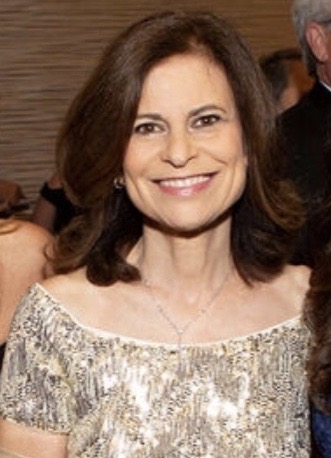 Tania Gutman Gray (She, Her), BS, JD – Director of Community Engagement & Outreach
Tania has a diverse background as a program manager, as a business consultant, as an attorney, and as an active volunteer in Jewish school based programs. For over twenty years, she organized, led, and promoted impactful programs and projects that have greatly enhanced the lives of Jewish young people and their families. She has a BS in Psychology from Union College and a JD from New England Law. She loves traveling (especially to Israel), hiking, practicing yoga, and reading. Her favorite pastime is spending time with her husband and four children.
Lorraine Helfand-Garcia (She, Her), MSW, LICSW – Director of LGBTQ+ Program and Team Lead, Children's Program
Lorraine has happily joined the JBBBS Team after a varied professional life. She has been a Big Sister with the Big Sister Association of Greater Boston since 1994 and won the Big Sister of the Year award in 1998. The experience with her Little Sister continues to be mutually rewarding to them both as they now grow older together as friends.
Lorraine graduated from Boston College School of Social Work in the 90's and quickly found her passion delving into family, community and social justice concerns. Over those 20 years, Lorraine was a director of home-based family therapy programs which allowed her to empower youth and families all throughout Massachusetts. Additionally, she has been an Adjunct Professor at Simmons College, a consultant, and the director of a foster care program. As a group leader she led a 2 1/2yr group for LGBTQ+ teens and Latino clinicians and parents. When she is not working, she is restoring her soul and energies with loving friends and family. Yoga, meditation, indoor gardening, reading, kayaking, attending concerts, plus traveling far and wide, all inspire much adventure, self-discovery & awe. All these experiences while living in Chicago, New York, Ecuador and now MA have all steered her focus towards doing her part to foster diversity and inclusivity wherever she goes.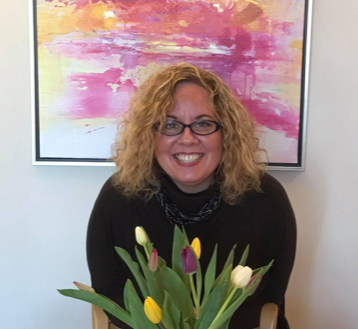 Caitlin White (She, Her), MSW, LICSW – Clinical Match Specialist
Caitlin worked in Corporate Finance for many years before making a career change into the field of Social Work. A lifelong volunteer, Caitlin discovered her passion for helping children and families through volunteering. In 2013, she left the financial sector and accepted a position at The Boston Ronald McDonald House as the Day Manager and Volunteer Coordinator while attending Simmons School of Social Work. At Simmons, Caitlin interned at an elementary school where she provided counseling to students, support for families, and facilitated groups. Caitlin has also interned, and was hired part-time, as a Clinician with Needham Youth & Family Services where she provided outpatient therapy services for youth and families, substance abuse counseling, school-based workshops and groups, and community-based work. In addition to an MSW from Simmons School of Social Work, Caitlin holds a BA in Voice from New Jersey City University.
In her free time, Caitlin, a New Jersey native, loves exploring all of what New England has to offer, as well as crafting, and spending time with friends and family. Caitlin was a Big Sister herself with the Big Brothers Big Sisters of New York City and is excited to be a part of such a wonderful agency!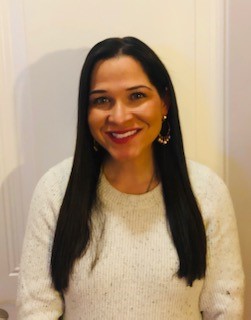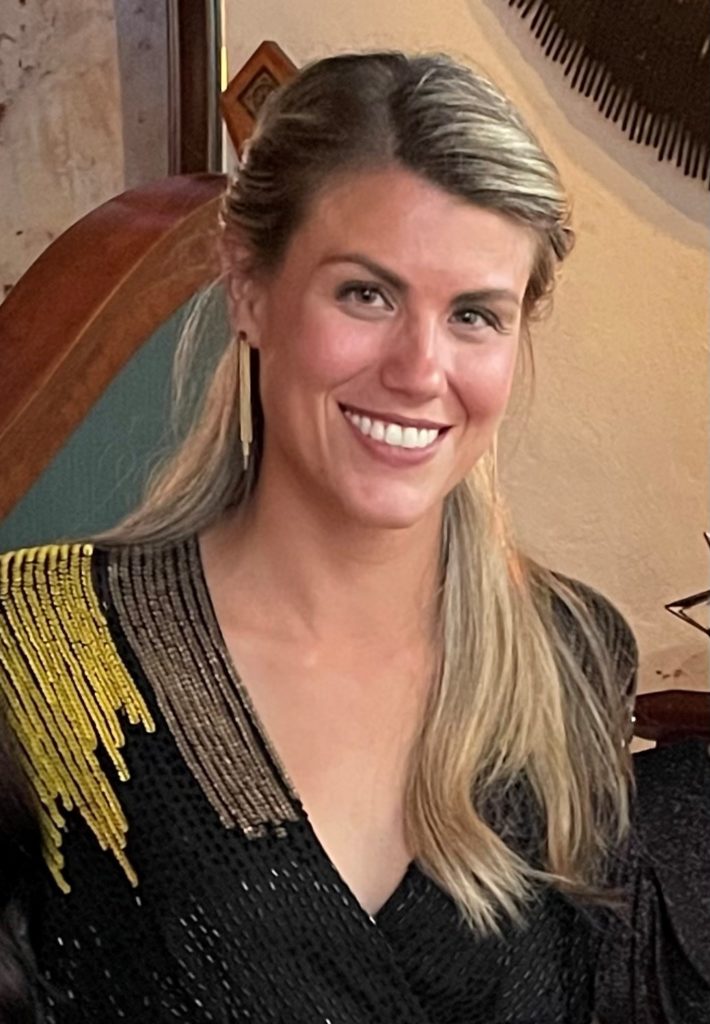 Kelsey Romaniak (She/Her), MSW - Clinical Match Specialist
Kelsey holds a B.A. in psychology from Marist College in New York. While there, she worked In The Office of Special Services, supporting students with varying abilities and also interned with multiple Juvenile Probation programs. After college she moved to Chicago and began her career in retail, working for Calvin Klein, and that is from where she most recently joins JBBBS.
Kelsey then returned to MA in 2015, where she attended Simmons College's School of Social Work, completing her MSW. She has experience at The Home for Little Wanderers, supporting children and families through a trauma focused lens doing In-home therapy. She also interned at Brigham and Women's Faulkner Hospital as a medical and surgical social worker. Kelsey also has experience working at Berkshire County ARC, supporting adult clients in both residential and day programs.
In her free time she enjoys traveling, hiking, gardening, spending time with her two French Bulldogs and most recently has begun golf lessons.
Sharon Rosen Katz (She, Her), EdM - Clinical Match Specialist
A self-avowed people person, Sharon holds a BA in East Asian Studies and Japanese language from Brown University as well as a Masters in Elementary Education from Boston University. For the last several years, Sharon has worked as a private consultant providing students individualized academic instruction as well as coaching parents. Prior to being self-employed, Sharon worked for Gateways Access to Jewish Education as a Learning Specialist for seven years at the Jewish Community Day School and Maimonides. Earlier in her teaching career, Sharon taught secular studies (grades 1,4,5 & 6) at The Alperin Schechter Day School in RI, The Solomon Schechter Academy in CT and The Rashi School in Dedham. A mah jongg enthusiast, Sharon has taught more than 150 participants (school aged to seniors) how to play the game over the last three years. In addition to her professional associations, Sharon has actively participated in Jewish life for decades, volunteering for Hadassah and serving on synagogue and day school boards. Passionate about voter engagement and food insecurity, Sharon recently has spent more time advancing these issues. To recharge her batteries, Sharon enjoys gardening, arranging flowers, doing yoga, spending time at the beach and taking long walks. Sharon has been married for 30 years and has two grown children.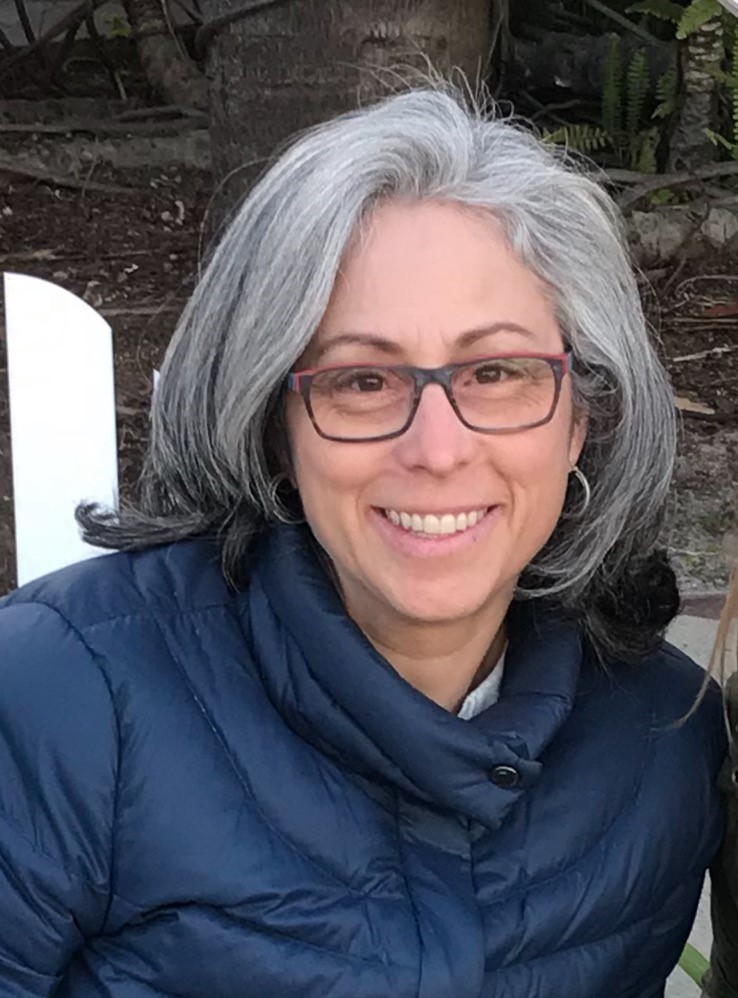 Brad Alkire, (He/Him/His), BS - Clinical Match Specialist
Brad holds a Bachelor's degree in Intercultural Studies with minors in International Development and Biblical Studies from Biola University in La Mirada, California. Prior to joining JBBBS, Brad lived in Bucks County, Pennsylvania, where he worked at Big Brothers Big Sisters of Bucks County in their Options Program, serving and mentoring youth involved in the juvenile justice system. Upon moving to New England, Brad continued to work with system involved young adults as an admissions case manager for the non-profit job training program More Than Words. Brad has additional experience working with resettled refugee populations in Texas as well as experience with youth with disabilities in the California public school system. While Brad has worked with several non-profits serving different communities, he is passionate about serving and supporting those who are often overlooked or avoided by society.
Brad now lives in the Fenway neighborhood of Boston and in his free time enjoys exploring the city with his wife, going to the movies, and meeting up with friends for board game nights.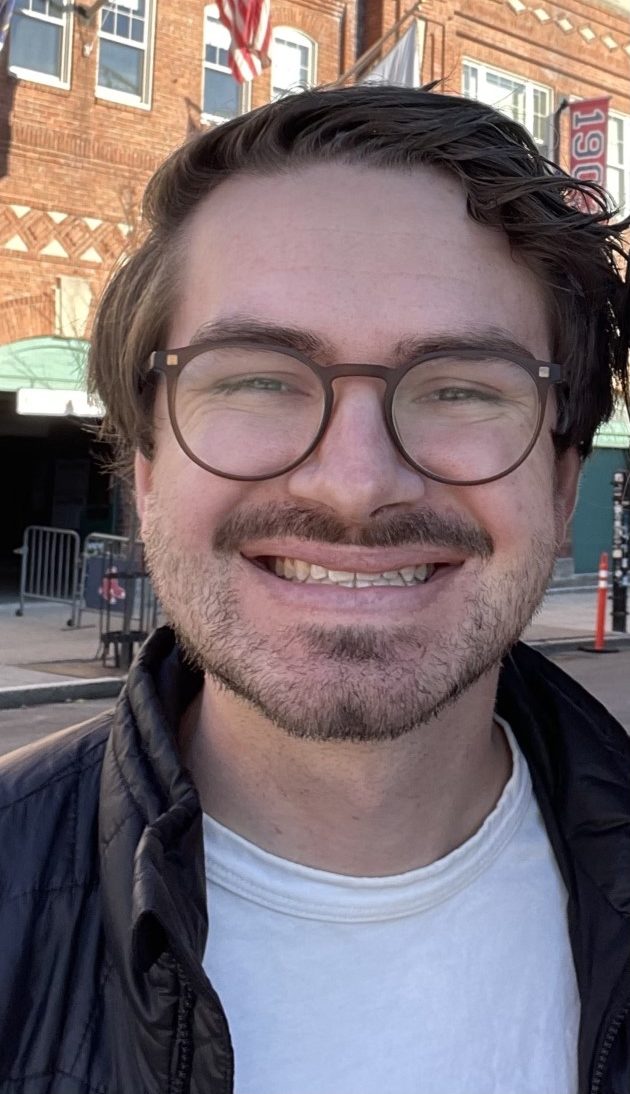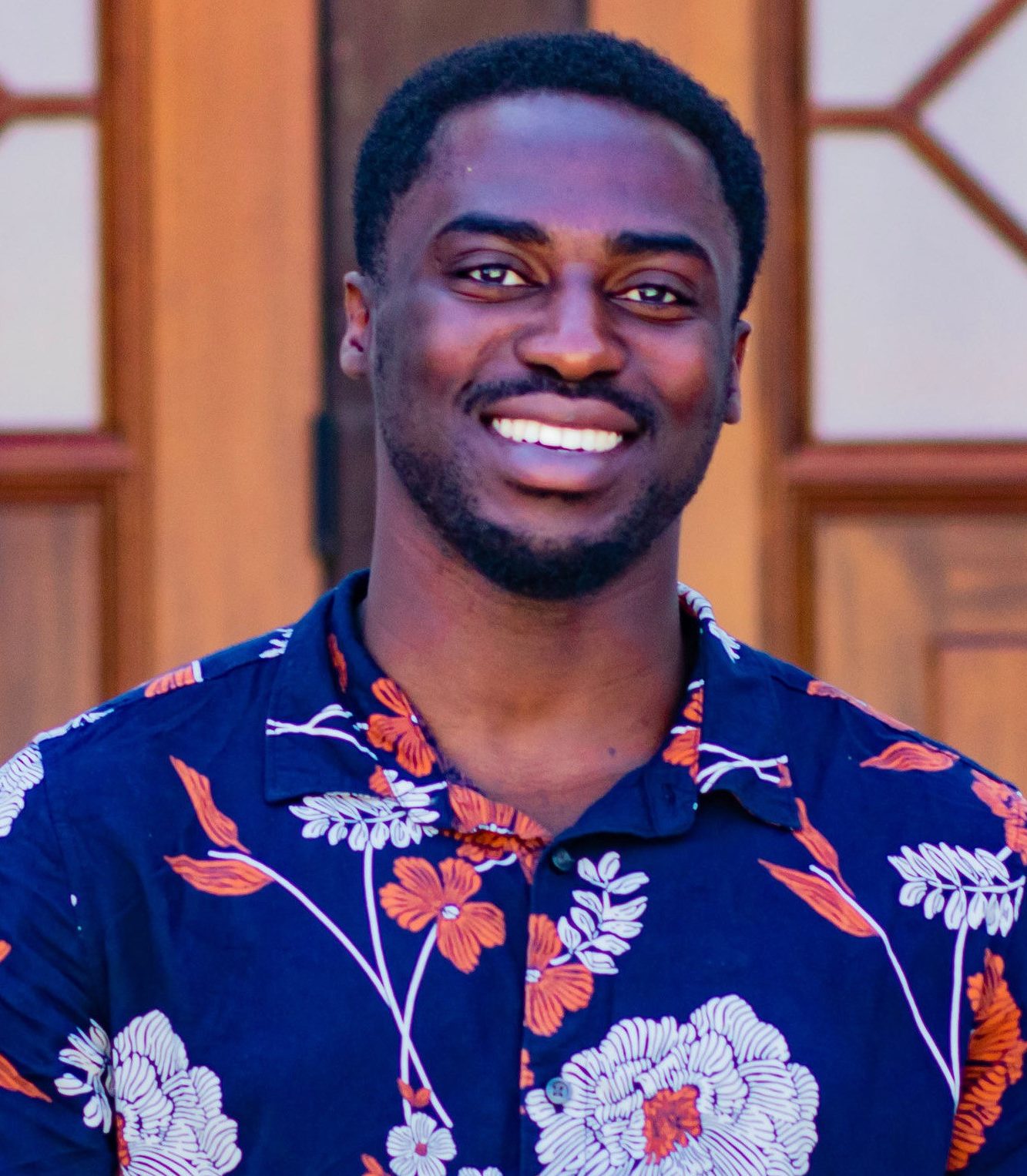 Charles Boateng, (He/Him/His), MSW - Clinical Match Specialist
Charles is thrilled to embark on this new chapter as a Clinical Match Specialist at Jewish Big Brothers Big Sisters (JBBBS), where he plans to utilize his diverse background and extensive experience in community support to make a meaningful impact. Charles was born in Ghana and raised in Cambridge, MA, and he feels fortunate to witness the power of connection and uplifting communities firsthand in both places. Charles fostered a deep passion for supporting individuals and empowering communities through his previous work as a Prevention Specialist at Manet Community Health Center where he did community outreach, STI testing and Narcan education. Charles also has experience as a school counselor from his work at the Noble and Greenough School where he was able to serve as a mental health professional, mentor and advocate for the students while supporting families and faculty in various ways. Holding a Bachelor's degree in Psychology from Syracuse University and a Master's in Social Work from Simmons University, Charles is excited to combine his academic knowledge and practical skills to create lasting and transformative relationships as a Clinical Match Specialist at JBBBS. His goal at JBBBS is to leverage his past experiences to provide exceptional care and support to the families he will be working with, while contributing to the larger mission of JBBBS: strengthening and enriching lives through mentoring and meaningful connections.
Development and Operations Staff
Zack Malenfant (He, Him), BS – Director of Operations
Zack first joined JBBBS in early 2017 to manage the annual gala. He comes from a background in interpretive education, teaching children of all ages. He's also truly passionate about conservation and spends much of his free time in the outdoors. Zack is currently matched in the Friend 2 Friend program.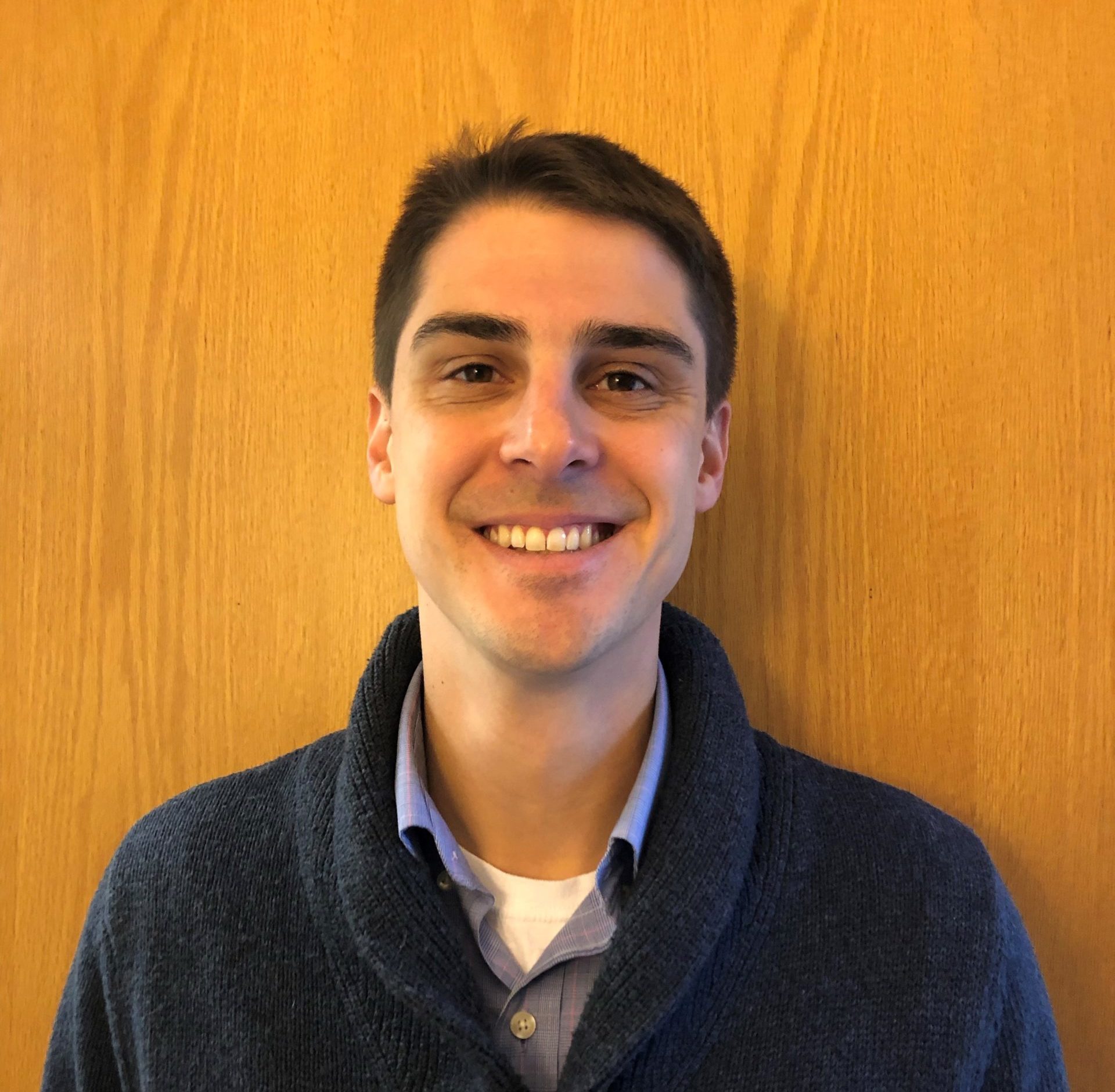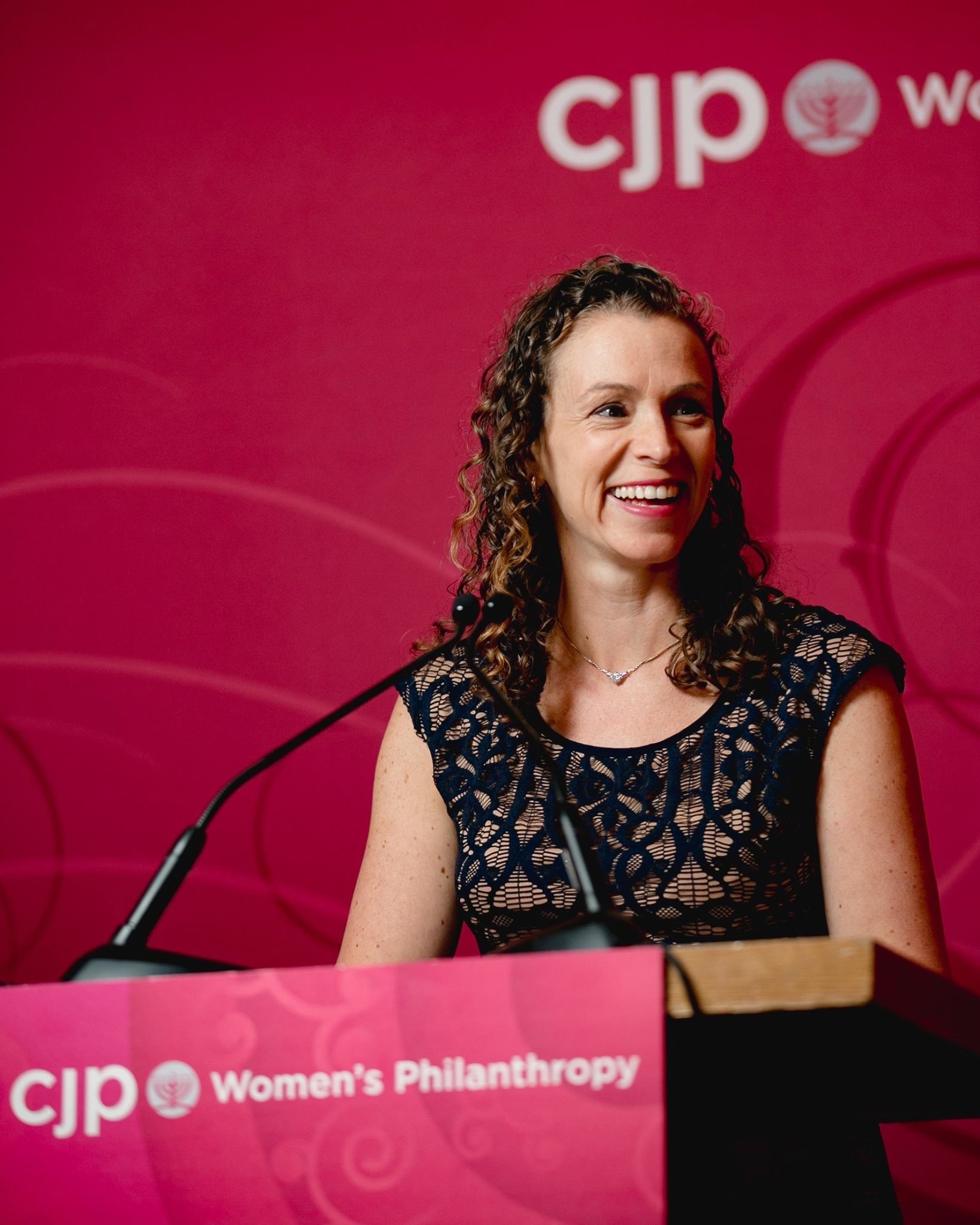 Lauren Korn (She, Her), BA, JD – Director of Philanthropy
Lauren holds a JD from Boston University School of Law. After working in litigation for several years, Lauren began volunteering at various non-profits in Boston which focused on the needs of parents and children. Lauren also taught Legal Writing and Research at Boston University School of Law for nine years to international students receiving their LLM. Lauren worked at Mayyim Hayyim Community Mikveh helping with the new National Mikveh Network. Most recently, Lauren worked at Temple Beth Avodah in Newton on a multi-million dollar capital campaign. In her free time, Lauren loves spending time with her husband and three sons. She also is a mahjong teacher and avid tennis player.
Joan Blackman (She, Her), BA – Administrative & Scholarship Specialist
Joan's career began in Retail Management, on both the Merchandising and Finance sides. In recent years, her involvement with causes joined to at-needs children led to her transition from the corporate to non-profit sector, and to an opportunity to serve the JBBBS team in their mission. Joan holds a Bachelor's Degree from Brandeis University, where she also discovered a love for writing. That continues to this day, as does a passion for reading and political discourse. She cherishes her family, not only her husband and daughter, but her three siblings, one of whom provides an excuse for travel to Israel.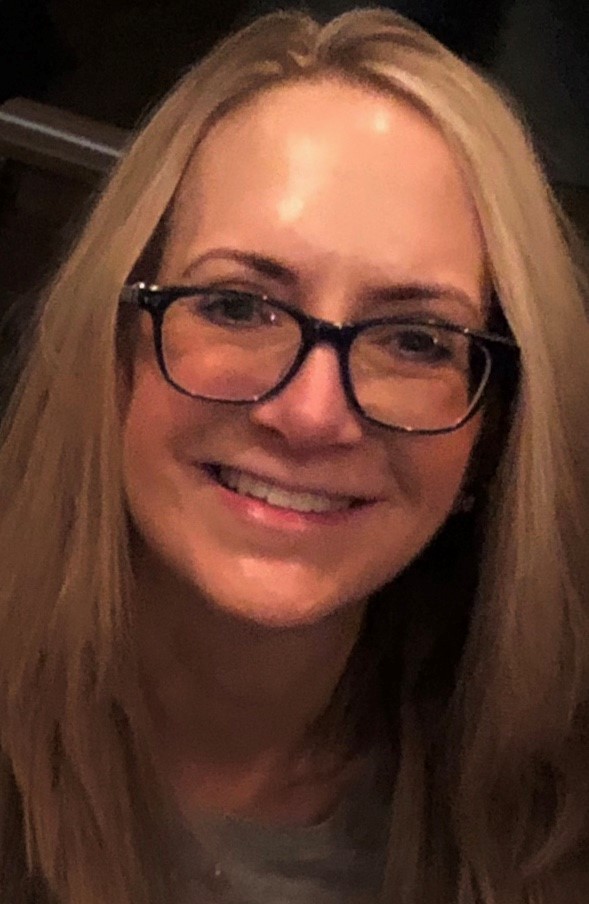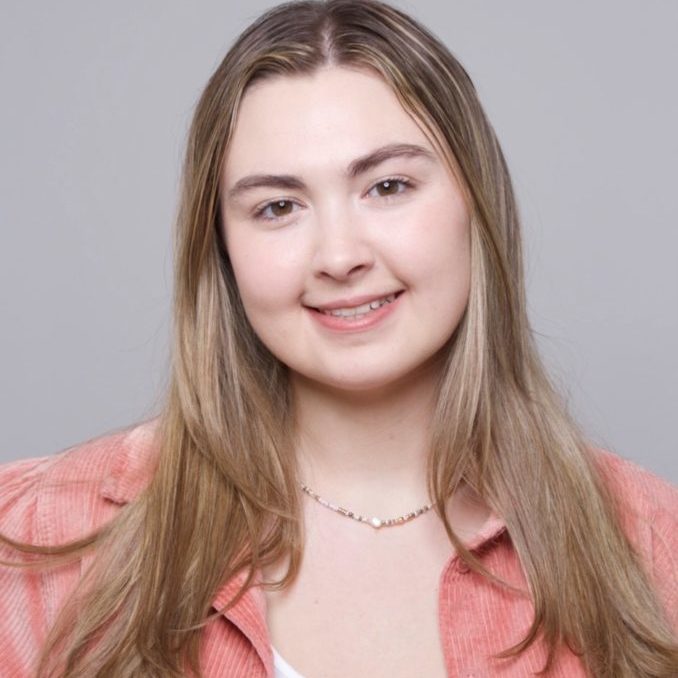 Julia Rodda (She, Her), BA - Marketing and Events Associate
Julia graduated from Endicott College with a bachelor's degree in Communications and a minor in Graphic Design. Originally from Long Island, NY, she soon became a resident of the Greater Boston area after college. Prior to working at JBBBS, Julia did multiple internships, with one of the highlights being at the Greater Beverly Chamber of Commerce, creating visual aids for the various events they held for the community. Julia admires the opportunities that JBBBS has to offer and loves working with such a strong team. Her interests outside of the office include spending time with her friends and family, going to the beach, and finding new books to read.
Marci Shyavitz (She, Her), BA, JD - Associate Director of Philanthropy
Marci has a passion for justice and advocacy. She is active in her community and has supported numerous organizations which focus on the needs of women, children and underserved communities. After more than fifteen years as a litigator, Marci decided to transition to the non-profit sector. Most recently, she served as a member of a local organization's community engagement team where she developed, organized and led community programs and assisted the organization in moving its headquarters. Marci is delighted to join the JBBBS team and work with her colleagues to carry out its mission. Marci's favorite pastime is cheering on her daughter and son at their softball, baseball and basketball games. She also enjoys taking walks with her husband and their dog.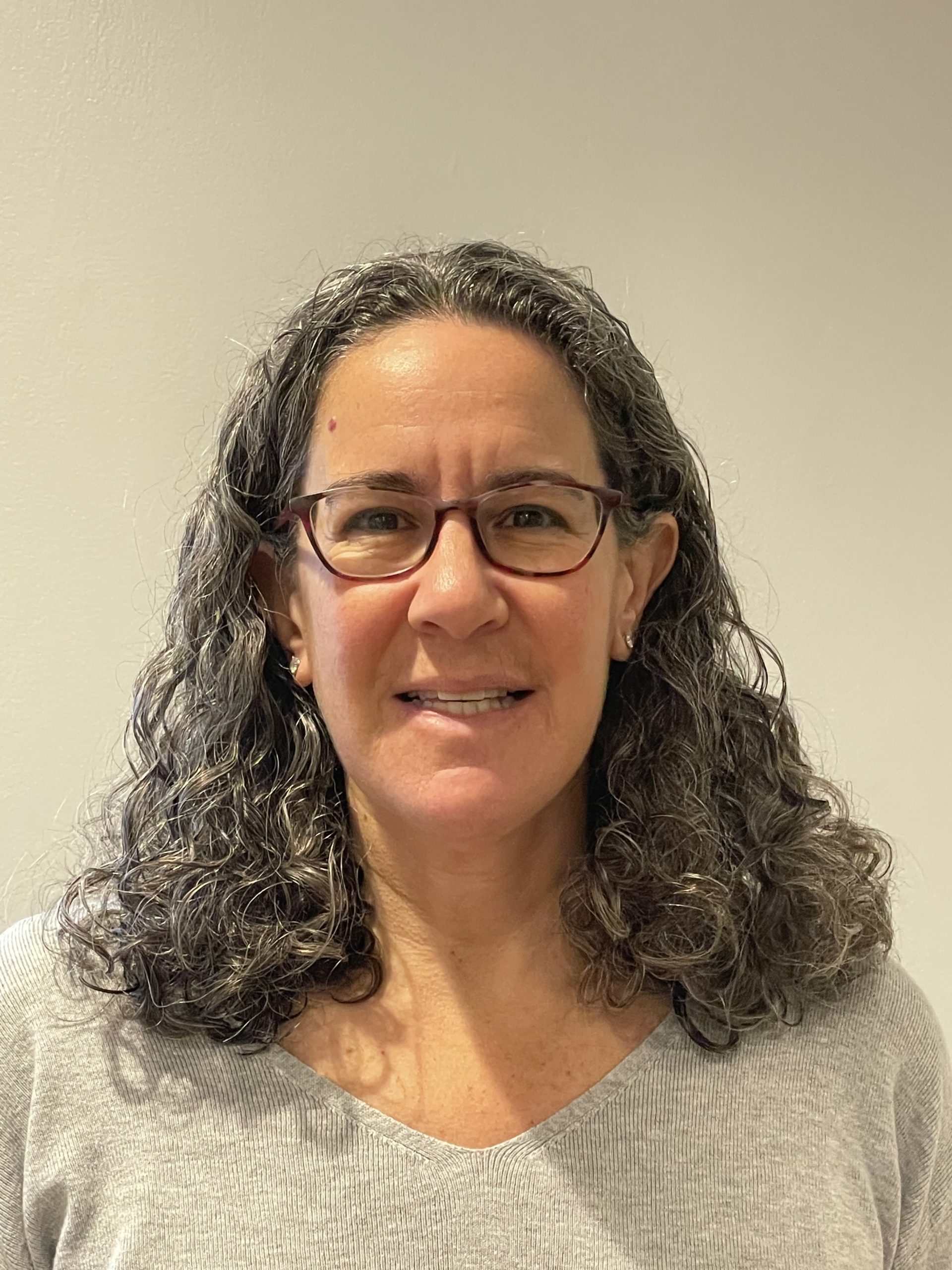 Judy Shankman
Chair of the Board of Directors
Nurse, Newton-Wellesley Hospital
Steven Sisselman
Treasurer of the Board of Directors
COO and Co-Founder, Itera International Energy, Chair of Finance Committee-Retired
Adam Eisenberg
Secretary of the Board of Directors
Research Analyst, Real Estate Group, Fidelity Investments
Jeffrey Maimon
(Immediate Past Chair)
Jake Bronstein
Project Manager, Elaine Construction
Cindy Blotner
Attorney
Annika Bockius-Suwyn
Estate Planning Attorney
Dean Cohen
Arieh Coll
Equity Portfolio Manager, Coll Capital
Andy Friedman
Attorney, Outside GC, LLC
Josh Jick
Retail Strategy and Analytics Manager, Everett Bank
Jeff Karp
President, LAZ Parking
Jody Kipnis
Co-founder & President, Holocaust Legacy Foundation
Daniel Klein
Partner, Labor & Employment Department, Seyfarth Shaw
Corey Prachniak-Rinon
Jake Rubin
Lead Product Owner, Medidata
Stephen Silk
Owner, A.G. Silk Inc.
Jonathan Soyt
Operations Project Manager, Automation Engineering, Inc.
Harris Wallack
MBA Candidate at D'Amore-McKim School of Business
Eric Yale
Principal Strategy Consultant, Forrester
Susan Yorks
Judith Young
JBBBS Endowment Board Members
Joe Morgart, Board Chair
Peter Antoszyk
David Bamel
Larry Green
Bob Haber
Betsy Jacobs
Jack Kadis
Carolynn Levy
Allen Sheldon
Karen Sisselman
Stephen Rosen