by Harris Wallack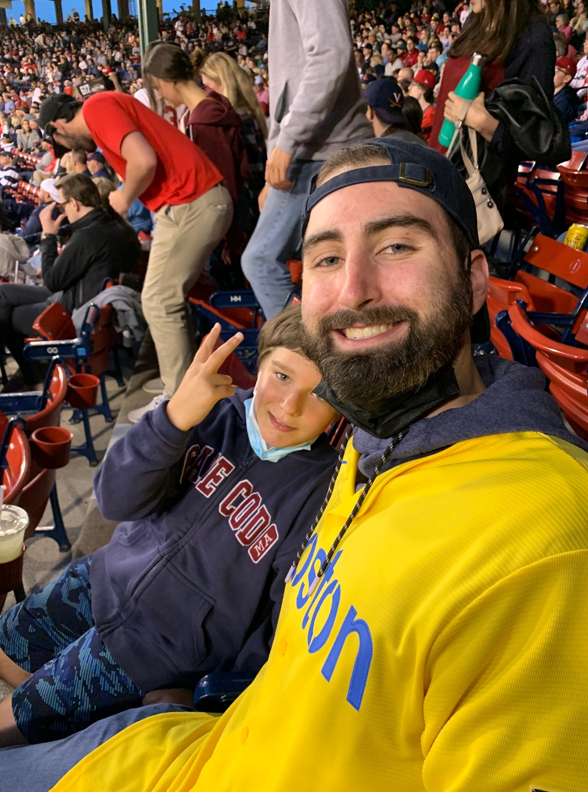 Back in 2020 I was approached by Tania Gray and asked if I wanted to volunteer as a Big. Tania is the Director of Community Engagement and Outreach for JBBBS, but also is the mother of a classmate of mine from high school. My initial reaction to this opportunity was hesitation. I had a lot going on at work and I wasn't sure I was willing to give up, what felt then as, precious 24-year-old weekend time. I took a while to think about what I wanted to do, and in this process thought about what it meant to say yes to this opportunity. I thought back to when I was a kid and the impact that a young man named Jake, who used to drive me to school when my parents were busy, had on me just by being someone who listened and talked to me like an adult. It is not that Jake was doing anything particularly profound, but that these ordinary acts and short moments together had such a large effect. I thought about how it would feel to be in the driver's seat and affect a child's day as he did mine simply by showing up and becoming a friendly presence. Suddenly, this opportunity didn't seem so daunting.
Flash forward to today, I have been a big for the last two years to a now 9-year-old boy named Emmett and have seen the impact that JBBBS can have firsthand. Through our 2 years together I have had an opportunity to develop a close relationship with both Emmett and his family. We have done all sorts of fun things, such as playing sports, going to get ice cream, and going to Boston sports games. Our match started during the throws of Covid-19, and the pandemic had clearly had an impact on Emmett's willingness to try new things, the lack of social opportunities had also made it hard for him to understand the realities of winning and losing. We have been able to work through some of these issues together, not in a parenting sense, but just by doing things together where he has had a role model with him.
T1D is a disease where the treatment plan requires constant input from the patient. You basically must act as an organ, but rather than hormones signaling how much insulin to release, you must base it on estimations of the nutritional breakdown of food, and the impact your day-to-day activities will have. As a child growing up with diabetes, I went from my parents completely controlling my insulin regimen, to a supervised independence in late middle school and early high school, then off to college and into life fully on my own. Imagine the mixture of a teenager who thinks they know everything, now having to control a lethal medicine 24 hours a day 7 days a week. I was lucky enough to have a tremendous support system in my parents and school nurses, but even with this I still went through times of my life where I put myself in dangerous situations or felt alone. For everything my parents were able to do for me, I know that a peer would have had an even stronger effect.
This program is such an amazing one because it takes the proven framework JBBBS already has – one that I have seen work in action – and implements it for a community in such great need of it.
Harris Wallack joined JBBBS as a Big in 2020, and has since helped to support the T1D initiative, and joined the JBBBS Board. He is from Natick, MA, and went to Gann Academy for high school. Harris is currently studying at Northeastern University to receive his MBA and will be working at EY doing Workforce Advisory Consulting come graduation.