by Ariella Honig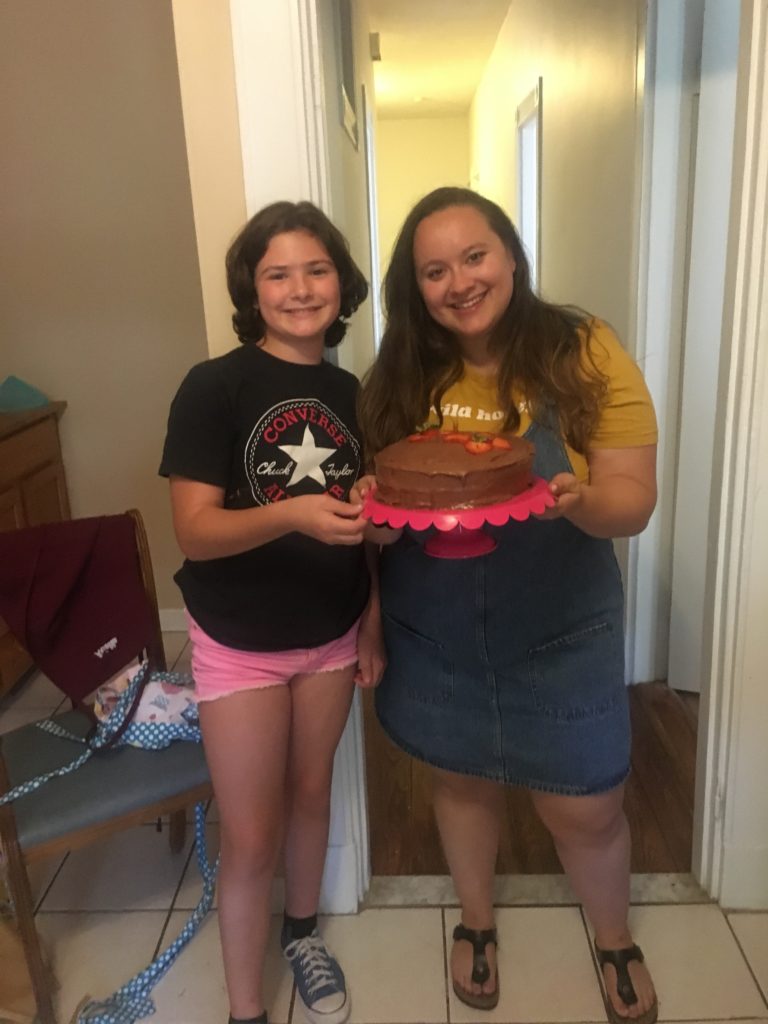 My Little and I made a promise to each other the first day we met. A little nervous and excited, I remember walking from my house on a rainy March day. I had been waiting six months to get paired with a Little and my match specialist assured me that she thought the wait would be worth it. I rang the doorbell and out appears an adorable barking dog, my match specialist, and my Little's family. She sat in her living room quiet and pensive. Looking at the situation around her and sizing me up. We went over the basics of what it would mean to be a match, what our responsibilities and commitments were to each other, and answered any questions. 
It then came time to give me and my potential new Little some space and time to see if we would connect. I remember entering her dining room, for some privacy, and everyone pretending not to eavesdrop or watch. We started with the basic questions. "What do you do?" "What subjects do you like in school?" "What hobbies do you have?" This slightly awkward back and forth carried on until we stumbled upon a hobby that we both share, baking. She looked at me and said, "when I am allowed to go to your house, I want to bake a cake together. My friend and I tried to make a strawberry cake once and it was gross. I want to try to make it better this time." I looked at her, smiled, and replied, "you're on."
Now, we had a long way to go before we were able to bake this strawberry cake. We spent months and months together getting to know one another. I learned that she was artsy, funny, talkative, and playful. We'd have the best time running around Davis Square, window shopping, going to the playground, and getting ice cream. She loved when I took her to pottery places where she could paint and design her creation. We would laugh because hers came out like beautiful works of art and mine looked juvenile in comparison. We dabbled more in our love of food and adventure. I tried her favorite dumpling spot and she ate at my favorite Thai place. It became clear that we made a good pair. Our bond continued to grow as most of our time was spent together went from getting to know each other to two friends catching up on each other's lives.
We finally reached a point in our friendship where it was approved by her parents and our match specialist that she could come over to my house to bake this well-awaited cake. We settled on a strawberry cake with chocolate frosting. I had her pick out the recipe and I shopped for the ingredients beforehand. I was so excited about prepping for our day together. She came very prepared herself. When I went to pick her up, she rushed to the door with her apron and a cake stand. We were ready. We caught up with each other in between measuring cups of flour and cracking eggs. We laughed, made a mess, and placed our cakes in the oven. A few hours later we had made the frosting and cooled the cakes. It was time to assemble. We used her cake stand and started layering chocolate frosting on our cake and smoothing it out with a kitchen knife. We realized shortly after that we probably should have let our cakes cool a little longer. We sliced in, sampled our hard work, and agreed this was the most fun we had ever had.
Baking has become central to our friendship. We talk about it constantly, and exchange baking gifts and tips. It has become an outlet for us, especially in a time when we were not able to be together. Throughout the pandemic, we've used video communication tools to be together in each other's kitchens and bake along with the same recipe. Baking together has sustained us through some of the hardest times in our lives. Baking has allowed us to easily and naturally have conversations and cultivate new skills. Years later, after vaccines, tests, and safety measures, we were finally able to be in the same kitchen again baking. This time in a new apartment, a few years older, and with much more skill we tackled a new recipe.
---
Ariella Honig is a marketing and communications professional. She loves to relish in the Boston theatre scene, bake and explore new restaurants around town. She lives in Cambridge with her fiance, Ben and they are both Bigs in the JBBBS program.