A JBBBS Friendship – Ice cream, injuries and everything in between
by Camille Finn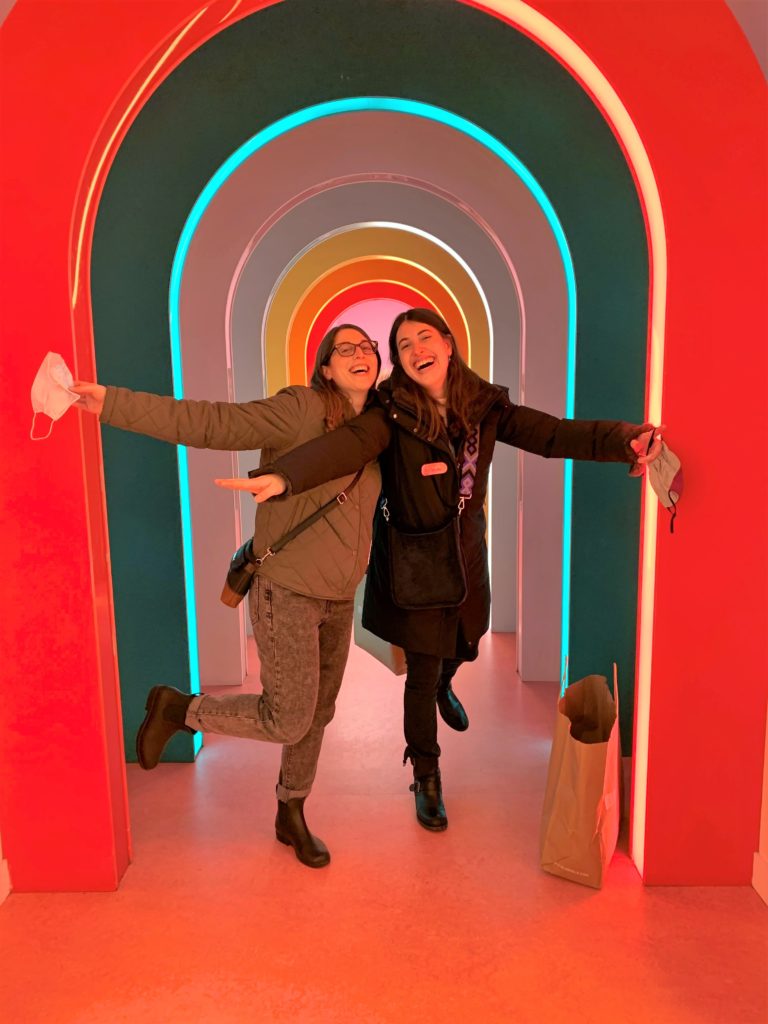 I was a ball of nerves walking up to Starbucks to meet my Friend 2 Friend match. I am usually pretty good at meeting new people and making new friends, but this was different. I joined JBBBS because I wanted to make a difference so I really wanted my match to like me. Little did I know, becoming friends with Emily would be so easy.
Emily and I connected really quickly, and it became so apparent why we were matched. We have a lot in common. One being that her parents and siblings are all alums of Cornell University where I also attended college. Soon enough, I'd be going to Cornell ice hockey games with Emily and cheering on the team. We also share a love of ice cream and enjoying scoops at JP Licks became a regular occurrence for us.
We had become such great friends and were so excited to spend more time together. Then, the COVID pandemic came along, and Emily found out that she would have to move back home to Connecticut. I feared that our friendship may weaken and we'd lose touch, but, oh, was I wrong. Emily and I started FaceTiming and planning virtual activities. We watched movies together over Netflix Party and did crafts over Zoom.
We grew closer and provided each other support through the isolation and anxiety of the pandemic. Emily was there for me when I needed knee surgery. She sent me flowers and get well wishes from miles away. In return, I was able to provide support to her throughout injuries and setbacks. It has been amazing to know that, not only do we each have a friend that we can laugh and play with, but we each also have someone that is there for us when times get hard.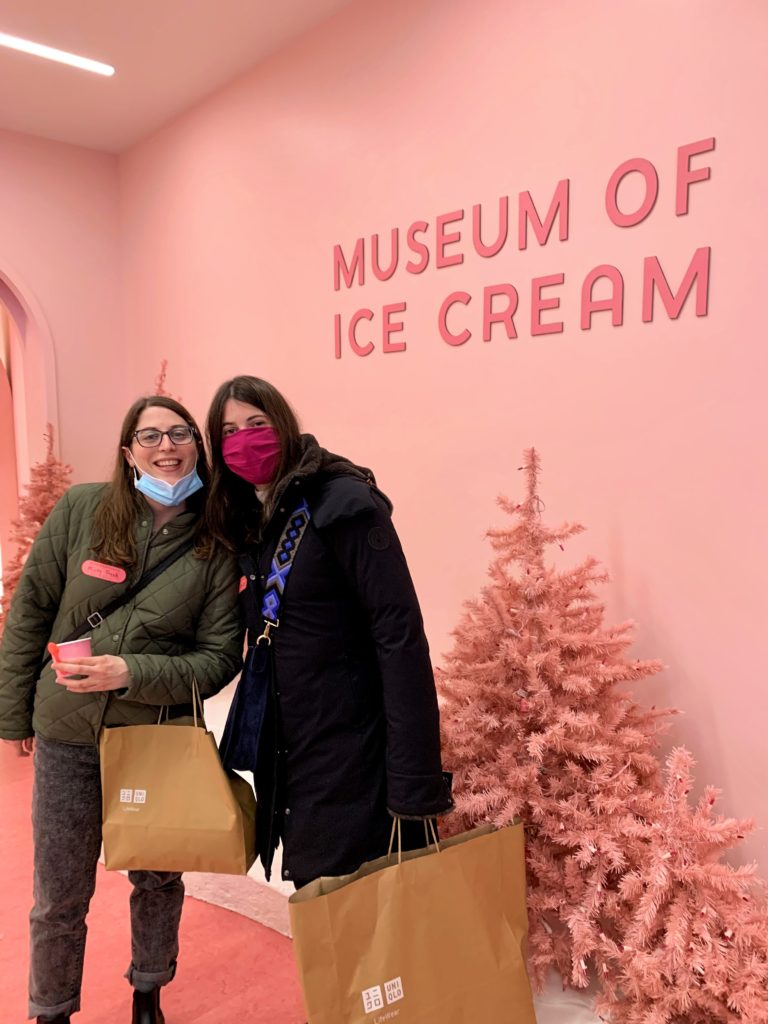 Over time, as the pandemic got better, Emily and I felt safer about meeting up. In December, we got together in New York City and went to The Museum of Ice Cream. It was so good to see Emily and chatting over ice cream brought us right back to old times.
Every time I see Emily, her face lights up and she is so excited to talk and spend time together. I know I am making a difference in her life and her friendship has meant a lot to me too. I'm so grateful to JBBBS for putting us together and for giving us a friendship that'll last for many years to come.
---
Camille Finn is 27 and works as a Nutrition Program Coordinator for Boston Public Schools. She grew up in New York and has lived in the Boston area for almost 6 years now. She enjoys spending time outside and exploring new restaurants. Camille loves being a part of JBBBS because it gives her the opportunity to connect with the Jewish community in Boston. She is so happy to be a volunteer and to have met her friend, Emily, through the organization.