JBBBS Blog – The Dynamic Duo
by Greg Signer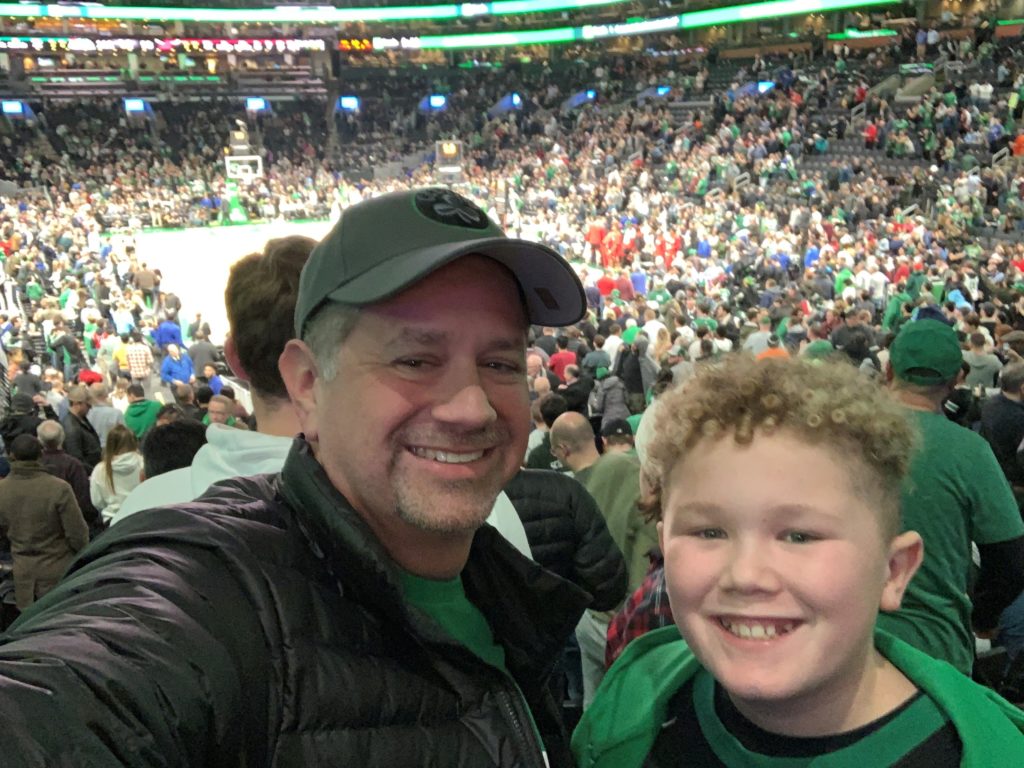 In 2017, I relocated from Florida to Needham to get married and start a new life here. Once settled, I learned about Jewish Big Brothers Big Sisters through some friends who had previously been Bigs in the Children's Program. I had some additional free time and wanted to give back to a child who did not have a male figure in their lives so I contacted JBBBS to learn more. After some extensive information gathering and learning more about the program, I decided to take the leap and agree to become a Big.
Within weeks, I received a call from Jenny George, one of JBBBS' Clinical Match Specialists who was working with a 10-year-old boy and his mother. Jenny proceeded to give me some background and as they say, she had me at hello! I was elated and could not wait to meet Jordan, my new Little.
After meeting Jordan, we immediately clicked. Jordan was a happy kid who loves his mother dearly and whose father is not living in Massachusetts. He has many friends, participates in many after school sports and has an active social life. After a few visits, I asked myself, why does this kid need a Big? A lesson that would become clear over time. Once we developed a trust with one another, Jordan and I began to have more meaningful conversations about what was going on in both of our lives. After learning more about Jordan, it became evident why I had agreed to participate in the JBBBS program. I realized that this relationship was meant to fill a void in both of our lives and that the match would be mutually beneficial.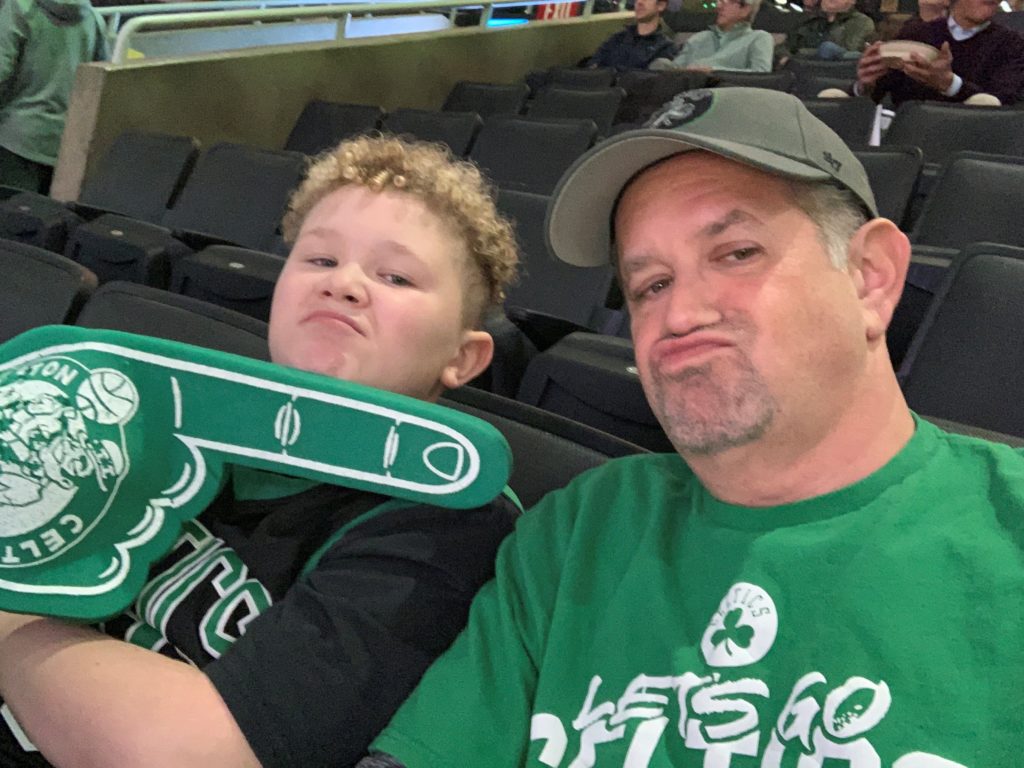 Jordan loves anything basketball related and is a HUGE Celtics fan. I recall our first outing was to a basketball court where he proceeded to wipe me up and down the court. He was a good player and has only improved over the last three years. We have done a lot together and shared experiences that both of us enjoy. In addition to many one-on-one basketball games, we have been to trampoline parks, go-carting, played video games (where he kicked my butt), explored the New England Aquarium, went to the movies, out to dinner, and of course, attended Celtics games. My favorite activity has been attending some of his basketball games and watching him play and improve his craft over time. Did I mention he is a REALLY good basketball player??? Well, he is!
During COVID, it was difficult to see each other as often as we once did but we made the best of things. We did some outdoor activities and socially distanced including taking a walk together at Elm Bank Reservation, an outdoor BBQ, and simple things like going for an ice cream at Dairy Queen.
This past month, I had the privilege to attend Jordan's Bar Mitzvah. This was an event that we had been speaking of since the match began. Not surprising, he did amazing and made everyone proud. As I sat in the sanctuary watching him recite his Haftorah, I was reminded about all the experiences that we have shared over the years and how much he has grown and matured since we met. At the party that evening, I had the opportunity to meet some of Jordan's extended family including his maternal grandmother and grandfather. In speaking with them, it was apparent that they were as proud of Jordan as I was about his accomplishments.
Jordan has had a significant influence on my life, and I hope that our relationship has been impactful to him as well. As he continues to grow and starts high school soon, I realize that the frequency of our meetings may be fewer, but I feel certain that our connection will not diminish. I hope that we will always keep in touch so that I can see him continue to grow and see the man and father that he will become. I only hope that I have had some positive role in his accomplishments. I consider Jordan not only my Little, but he is also a friend!
---
Greg Signer grew up in Hollywood, Florida and attended Florida State University, where he earned a Bachelor of Science in Human Resources. He met his wife, Lynn, 5 1/2 years ago which brought him to Needham. A big change for a Florida guy! Greg has been working in the Property management Industry for over thirty years and really enjoys it. He currently works at Greystar Real Estate Partners where he is a managing Director of Operations. In his free time, Greg enjoys exploring New England with his wife and new puppy, Cooper, watching football and playing poker.