My increasing commitment to JBBBS over the years
by Susan Shale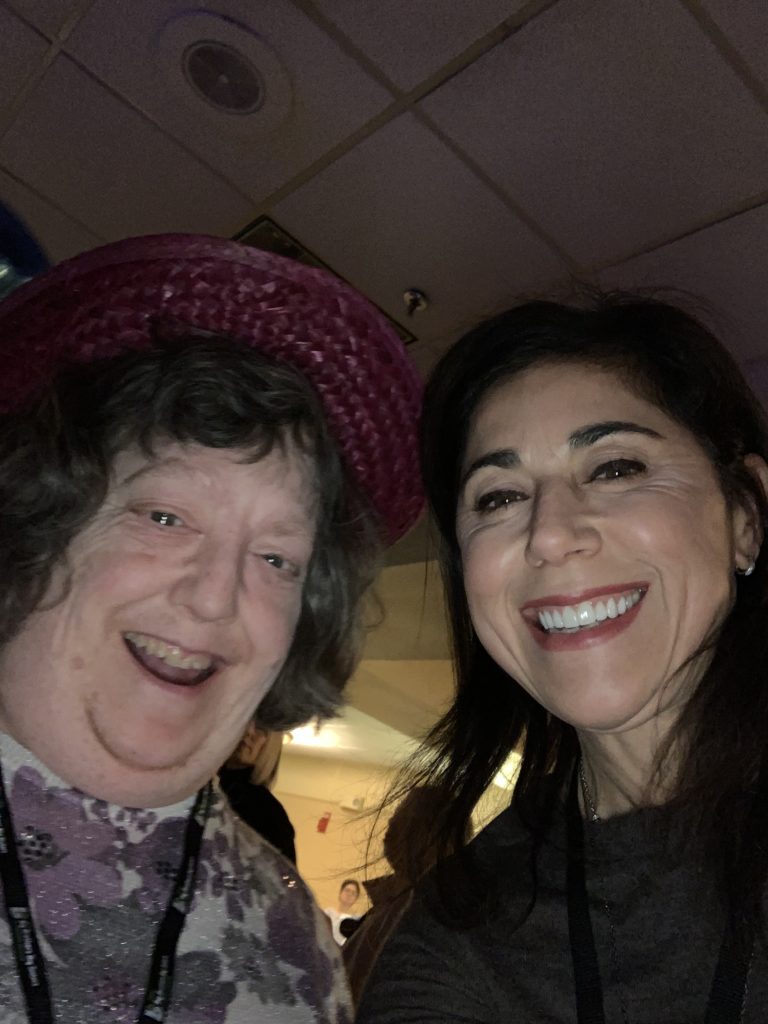 Elisa and I have been matched for more than 5 years. After attending a JBBBS fundraising event, I decided to get involved. My children had graduated from high school and were on their way. Volunteering a few hours each month was both attainable and a way of adding something special to my life. I was open to learning about different programs and settled into JBBBS' Friend 2 Friend program.
Elisa and I were introduced and, as luck would have it, two tickets to an upcoming Red Sox game had been donated to JBBBS and they were offered to us for our first match outing. For this first outing, we were both nervous about spending the entire day together and didn't know what to expect. It was planned that I would pick Elisa up at her home and we would drive into Kenmore Square together. We navigated the crowds on Yawkey Way and into Fenway Park and, once we got to our amazing seats, we both started to relax. Quickly realizing we were the same age, we shared the same taste in TV shows and music. We had an easy bond. We stayed at the game until we sang Sweet Caroline along with all the other fans.
That was the start of singing carpool karaoke in my car together, which we do on all our outings. It sets our fun mood. Sometimes it's Disney classics or music from our youth. Over the years, we have grown to be good friends, enjoying meals, ice cream, and museums. We also attend JBBBS community events like the Passover Seder and Chanukah party, which gives us the opportunity to interact with other matches. Our friendship is easy and we always look forward to seeing each other.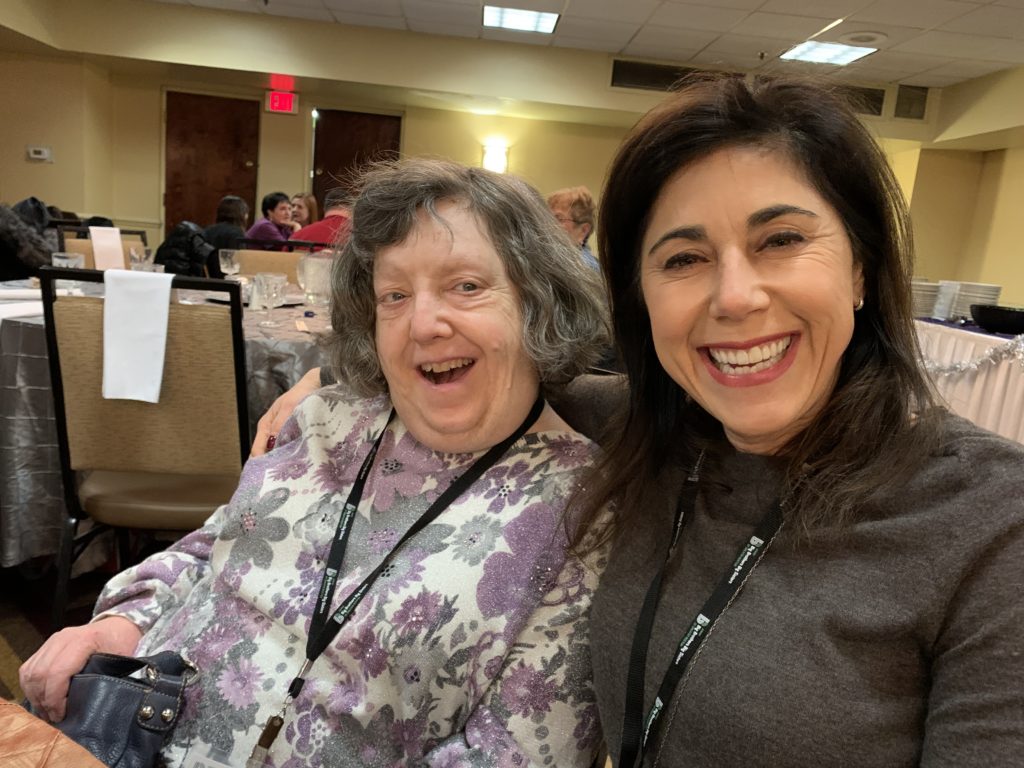 I was asked to co-chair this year's Big Bash, which is truly an honor. I am so grateful to JBBBS for giving me the opportunity to meet and become friends with Elisa. Our relationship has broadened my awareness of people living with disabilities. Bringing a spotlight to JBBBS and the programs it offers is necessary. Funding that makes community wide programs available like the Passover Seder is important.
---
Susan and her husband, Rod and dog, Ollie live in Newton. She has three grown children, Sydney, Michael and Ben, that reside in New York City. She is passionate about fitness and has worked in the field for over twenty years. She enjoys reading a good book, hiking, golfing and playing canasta. She is just back from planning and leading a women's spiritual hiking trip to Sedona, AZ, a dream trip of a lifetime.