Big Brunch Honoree Ann Trehub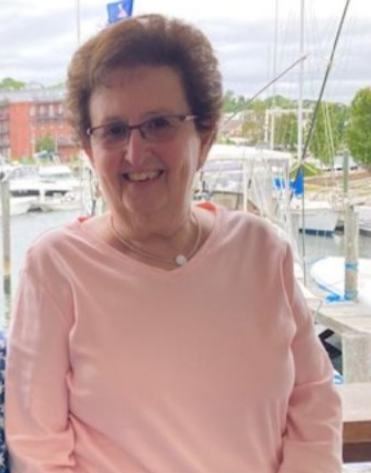 JBBBS is thrilled to honor four incredible JBBBS volunteers with the Chaverut Award at this year's Big Brunch on November 19. These four volunteers truly exemplify the word chaverut which is Hebrew for friendship.
Ann Trehub is one of this year's honorees and we had the pleasure to recently ask her a few questions about her volunteer experience.   
Why did you decide to first volunteer with JBBBS?
When I was growing up, a member of my extended family was a mentor to me. She introduced me to experiences and opportunities I might not otherwise have had, and I wanted to do the same for a child.
What are your favorite activities to do with your match?
I really enjoy arts and crafts with my Little, because she is so good at it and enjoys it so much. It's fun to watch her work on a project like making jewelry, painting pottery, or decorating baseball caps because she enjoys it so much, does everything so carefully, and is so proud of the results. And we also love going for ice cream!
What would you say to someone who is considering volunteering with JBBBS?
They should definitely do it! It's brought me so much enjoyment and satisfaction; it's probably the most worthwhile thing I've ever done. Although there can be challenges, persistence pays off.
Do you have advice for someone who is just starting out their volunteer journey with JBBBS?
Be patient. Try to remember that you're a completely unfamiliar adult coming into their (probably unstable) world and it may take time for them to trust you and feel comfortable with you.
---
Ann Trehub decided to become a volunteer with JBBBS after her retirement. She has been matched in our Children's Program for the past 7 years and describes her experience as "enjoyable and fulfilling." Before volunteering, Ann practiced law in MetroWest for over 30 years.