From Agganis to Fenway: A Friendship to Cheer For
By Jillian Martin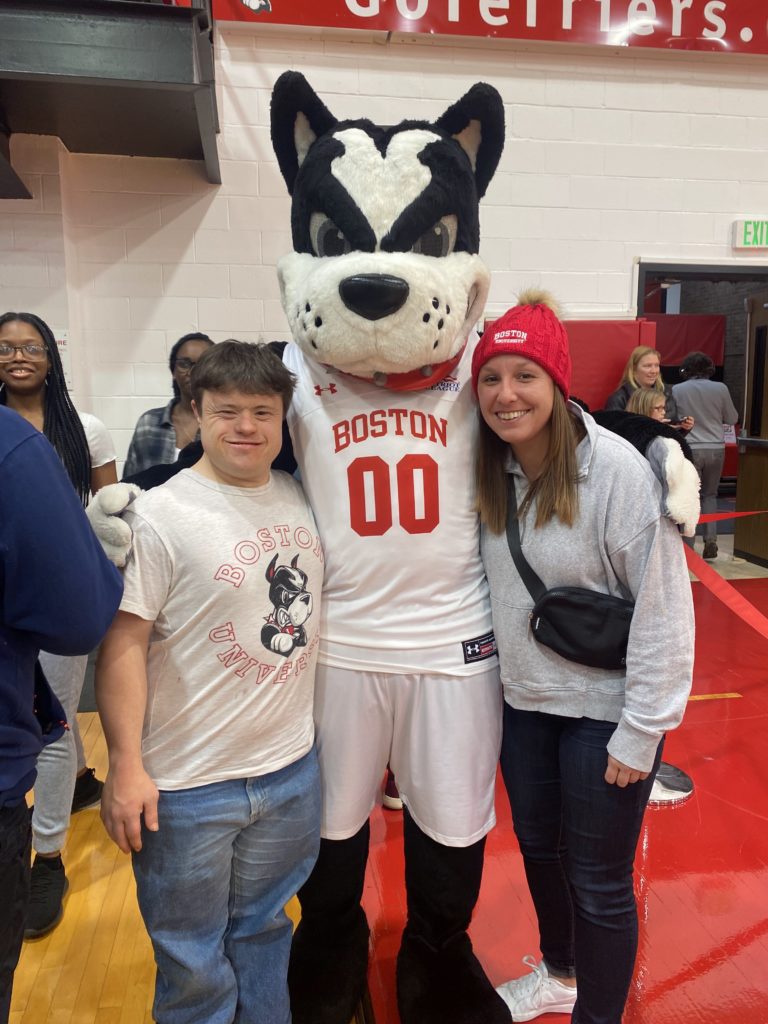 In May of 2016, I finished my Master of Social Work and started working full time. Hours once spent on writing papers and presenting on cases were now free. My friend, Sara, had invited me to a Young Professionals event hosted by Jewish Big Brothers Big Sisters at Lucky Strike Fenway, and introduced me to the team at JBBBS. Before the night was over, I had signed up to learn more about M.A.G.I.C.
In no time at all, I had a match! Ben and I met for the first time in August of 2016 in Coolidge Corner where we got breakfast for dinner at Zaftigs and ice cream at JP Licks. We immediately bonded over our love for Boston sports. He's a Celtics guy first while I love to spend summer nights at Fenway rooting for the Sox.
Through M.A.G.I.C., Ben and I have the chance to try all sorts of new activities. We've flexed our creative muscles when painting ceramic figurines, watched old movies at the Coolidge Corner theater, and gotten competitive when going bowling or playing trivia. Our favorite outings are anything related to Boston sports, like touring Fenway. We always learn something new and seeing the park from atop the Green Monster never gets old.
My personal favorite memory is winning a free pizza at the Boston University men's basketball game! The announcer told us over the loudspeaker that fans cheering the loudest for the Terriers will win pizza and Ben and I hopped to our feet! We chanted and cheered and before we know it, a cheese pizza is delivered to our seats and we each have a slice before sharing the rest with others in our group. As a BU alum, being able to share this love for BU sports is extra special. I'm always extra excited to find out that I'll be at Case Gym or Agganis Arena so that Ben and I can rock our BU gear and cheer for the Terriers.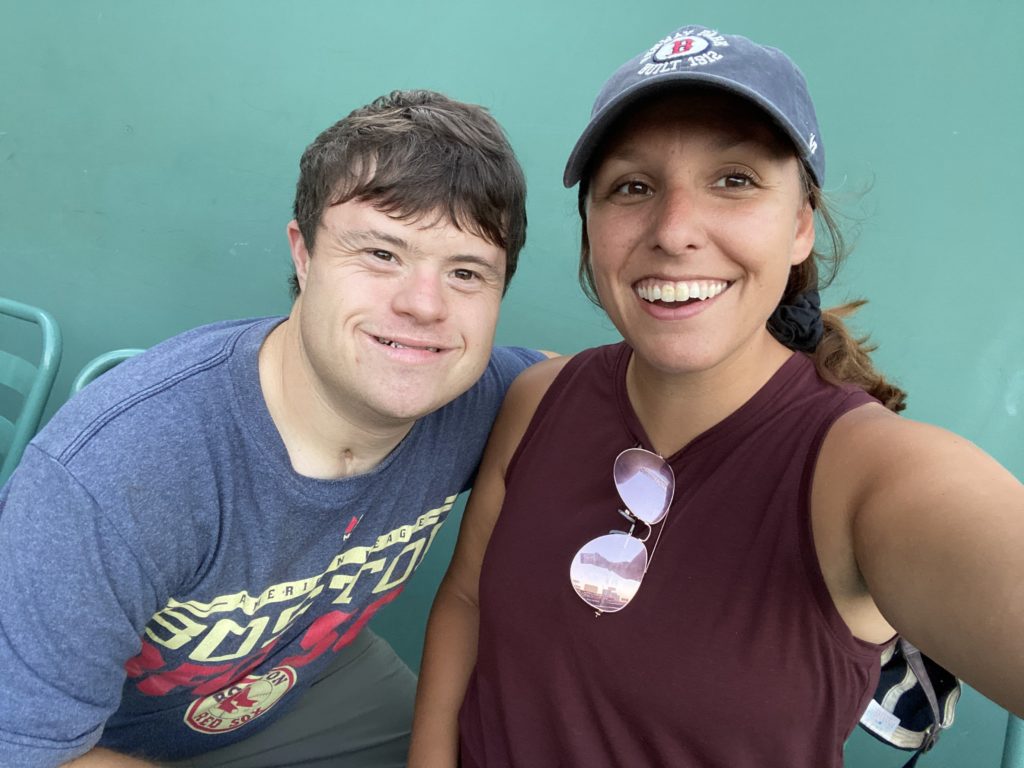 Being matched for almost 7 years now means that Ben and I have learned so much more about each other besides our love for the Red Sox, Celtics, and Terriers. Ben and I both value time with our families, love listening to music, and enjoy a good meal with friends. I've also learned that there is no one who will tear up a dance floor quite like Ben.
If anyone is considering volunteering, I can't emphasize enough how much fun we have together in the M.A.G.I.C. program. Ben and I both get to spend time together and connect with other matches every month, building a community.
---
Jillian Martin, LCSW joined the MAGIC Program in the summer of 2016. She is the Camp Administrator at Camp Harbor View, a free day camp for Boston middle schoolers. She has her Bachelor of Science in Journalism from Boston University and her Master of Social Work from Simmons University. When not volunteering, Jillian is most likely to be found traveling, running with the Sole Sisters Running club, or spending time with her nieces and nephew.