Having Fun and Giving Back in the MAGIC Program
by Adam Feinstein
In May 2019, my fiancé (now wife) signed us up to volunteer at an event, Yom Sport. Yom Sport is an annual event that provides athletes with disabilities in the Greater Boston area an opportunity to come together and participate in a variety of team sporting events. During Yom Sport, Tania Gray, the Director of Community Engagement and Outreach, approached me and asked if I would be interested in getting more involved. As I spoke to her and learned more about the various programs Jewish Big Brothers Big Sisters (JBBBS) had to offer, I discovered that I could not only make a difference in the community but that I also wanted to. That day was my first introduction to the world of JBBBS, and I have never looked back.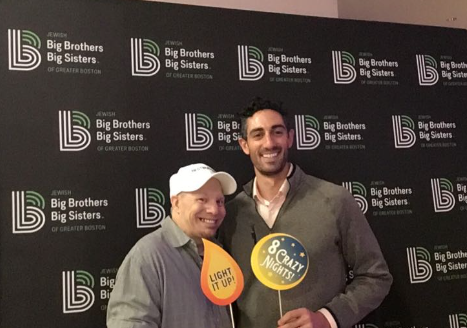 As an Eagle Scout, giving back to the community and building relationships have always been important aspects of my life. JBBBS makes getting involved and giving back not only easy to do but also extremely rewarding and enjoyable. After reviewing the different programs that JBBBS had to offer, I decided to become a friend and volunteer with the MAGIC (Monthly Activity Group In the Community) program.
Once on board with MAGIC, the JBBBS staff made the matching process simple, comfortable, and stress-free. At the end of the process, I was paired with my friend Joel and we had an instant connection. Upon our first meet-up at an event held at American Flatbread in Somerville, I learned that Joel is truly a great person to be around. He has a positive attitude, an outgoing personality, and an endless number of friends in the community. One could even say that he is the Mayor of MAGIC!
Although COVID has made meet-ups more difficult to plan, I am grateful for all the efforts the volunteers have put into creating thoughtful and fun events for MAGIC. Despite the hurdles from COVID, Joel and I have been able to continue building our friendship over the last couple of years by attending dance parties, arts and crafts events, Zumba, a magic show, and workouts, all brought to you by the MAGIC program. It has been a pleasure and rewarding experience to become friends with Joel, get to know his friends, and stay involved with the JBBBS program. I highly recommend becoming involved with JBBBS.
---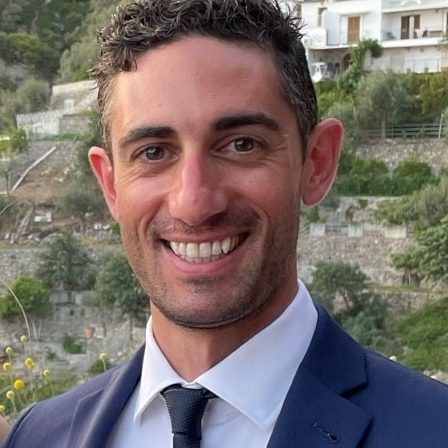 Adam Feinstein joined JBBBS in 2020 as a volunteer in the MAGIC Program. He lives in Jamaica Plain with his wife Alison and dog Jasper. Adam has a degree from Syracuse University and is a project manager for a biotech company. In his free time, he enjoys golfing, hiking, cooking, boating, traveling, and networking within Boston.