Just do it – Volunteering with JBBBS
By Yaniv Havusha
---
When I first got notified by Jewish Big Brothers Big Sisters of Greater Boston (JBBBS) that my name had been given to them as a potential Big, I was nervous to say the least! Having grown up going to camp, the JCC and after school programs my whole life, I knew the importance of having a mentor in one's life. Having had so many mentors in my life has helped shape me into the person I am today.
During the interview process and even after meeting my Little and their family, I remember thinking, "Am I good enough?" "Will I fail them as a Big?" It was after only a few outings with my Little, I soon realized that I could put my fears aside. The commitment is not nearly as intense as I had feared and allows my Little and me flexibility to connect when it is convenient for us, even over text or social media.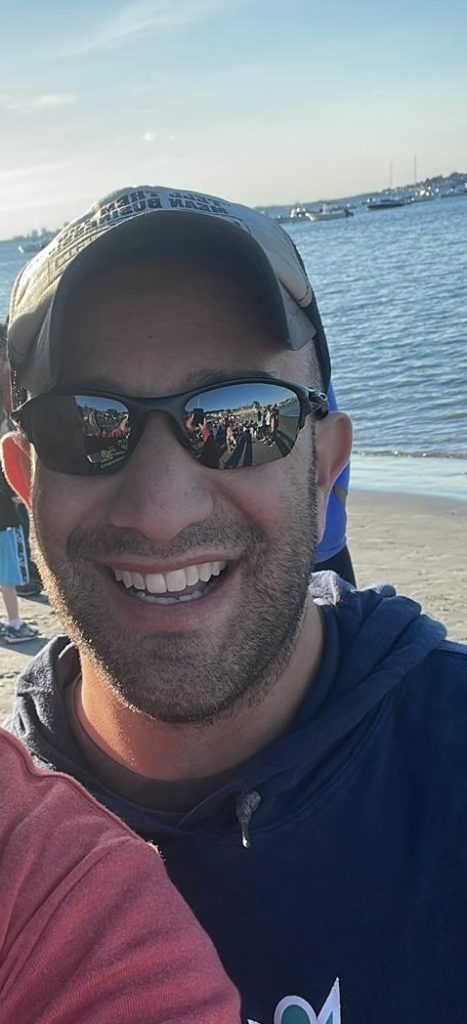 Although every time I hang with my Little is special and memorable, I'd have to say some of my favorite memories are our sing-alongs in the car. It's amazing how music can bring people together and I love when my Little takes control of Spotify and either plays what they are into, or some classics that get us both energized. We also really enjoy attending the Red Sox games thanks to the generosity of JBBBS donors. Just having the opportunity to do something "out of the ordinary" and feeling the excitement of Fenway during a crisp night is the best. The splurge of pretzel/hotdogs and ice cream certainly help as well.
As with any relationship, our Big/Little relationship has strengthened and matured over time. Over my four years as a Big, I've gotten to know my Little and their family so well that I feel as if I'm a member of theirs. I love the connection my Little and I have made and it's amazing for me to see the growth they've made both physically and in life.
To anyone on the fence about volunteering, just follow Nike's slogan and "just do it". You really have nothing to lose. You get to make an important impact in someone's life and they in yours, which truly is the best part. What more could you want?
---
---
Born in Boston. Attended Curry College where he obtained a B.A. in Education, as well as a masters in Higher Education and Student Affairs at Merrimack College. Has always enjoyed working with kids, youth and young adults and continues to do so as the Facilities Manager at Epstein Hillel School. When he's not hanging with his mentee or working, he can be found reading or cheering on the Boston Celtics or at a Third Eye Blind Concert.
Thanks Yaniv