Meet Judy Shankman, JBBBS' Incoming Board Chair
by Judy Shankman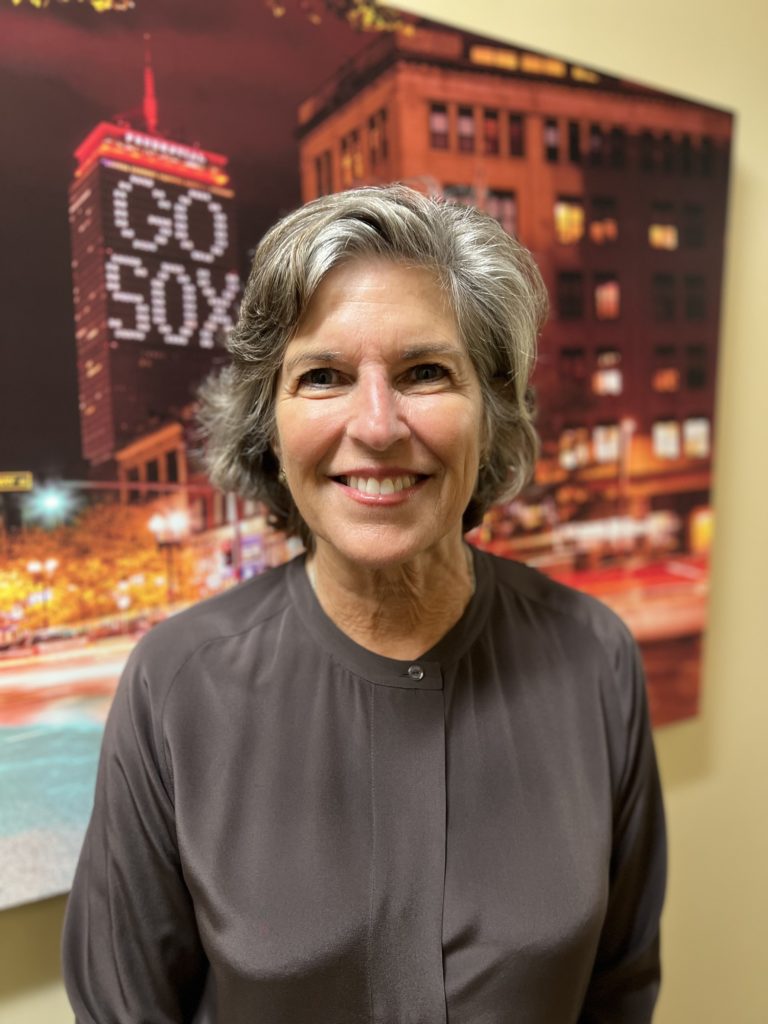 What excited you to take on this leadership role for JBBBS?
I am excited to take on this role because I feel that I really understand and appreciate the value of the organization. I have been involved with JBBBS for almost 20 years and my excitement for the work we do has never waned, but has rather deepened over time. I have the utmost respect and admiration for the staff and our Board of Directors and look forward to collaborating with such a talented group. Our new board members will most certainly lend us their fresh voices and perspectives.
What has been your connection to JBBBS before taking on this role?
I decided to become a Big when my twins went to college. My house felt very quiet with my children and their friends and teammates away at college. Volunteering to be a Big felt like I would be doing something very tangible and worthwhile. My experience as a Big cemented my commitment to the mission; I actually asked the CEO at the time to invite me to be a board member so that I could contribute to the work of the agency. I had previously served on many boards but the work of this board felt so very compelling
Can you tell us more about your own JBBBS volunteer experience?
This is by far the best volunteer experience I have ever had as I really feel like I have had an impact. I have been lucky to have been matched two times. My most recent match is with a 16-year-old boy who I have been matched with for 9 years.
At the High Holidays, our Rabbi spoke about the importance of showing up and stepping up for others. And, that's what this experience has been for me. Whether it is going on long walks with my dog, bowling or visiting the zoo, I regularly show up for him and he knows I am there for him.
Why is JBBBS' work so critical?
The work of JBBBS is critical because it has the ability to change the life of a child or an adult with disabilities. If the individuals we serve reach their potential and become happy, productive, confident, and self-reliant, it can only have a positive impact on our entire community.
What are you most proud of when you think of the work that JBBBS has been doing the last few years during this pandemic?
During the pandemic, we have had an amazing ability to support our matches and foster human connection virtually. The staff has been incredibly creative in planning events and opportunities to stay in touch. Loneliness and isolation made our work so vital and the needs so immediate. Our staff and volunteers met those needs with a great deal of hard work and compassion.
What are your hopes for JBBBS?
My hope for the agency is that we have the ability to sustain and grow both our core and our specialty programs so that we can serve a greater number of clients that would benefit from one-to-one mentoring. I also hope that our community at large will learn about our work, support our efforts, and volunteer to join us in some capacity. We have challenges ahead in the next few years as demand for our programs continues to grow. We will need to garner financial as well as human resource in order to meet our goals and expand our reach.
---
Judy Shankman grew up in Harrisburg, Pennsylvania and attended the University of Pennsylvania where she graduated with a B.S in Nursing. She has worked in women's health for her entire career, most recently as a fertility nurse for the past 20 years. She is happily married to her husband and is the proud mother of adult twins and grandmother to three adorable grandchildren. She adores her 12-year-old Daschund and likes cooking, reading, running, and hanging with family and friends. She enjoys volunteering and is a Big Sister to my friend Andrew.