by Tania Gutman Gray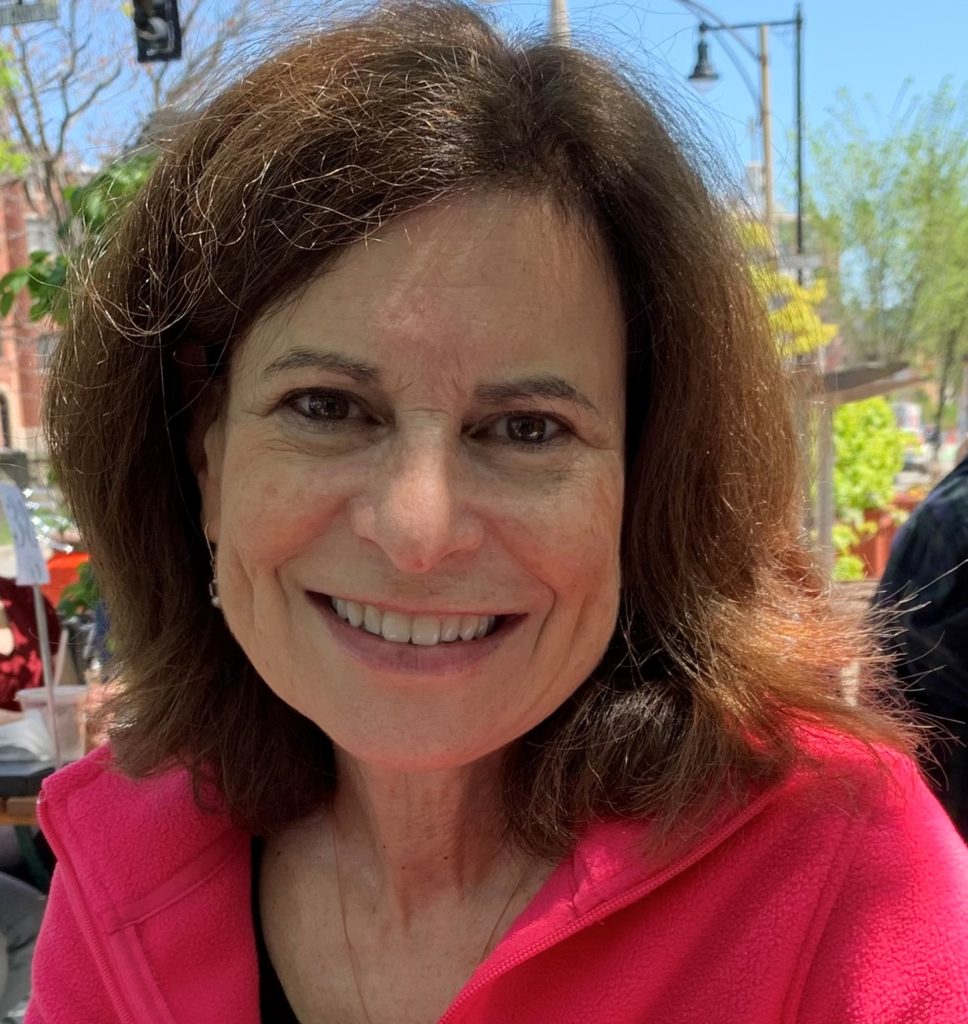 A child of Holocaust survivors with a background in civil rights law, I have lived long enough to know that life has its twists and turns. Both experiences inspired me to be a voice for championing equality, freedom, human dignity, and for all.
I have always seen myself as an ally for LGBTQ+ rights, knowledgeable about the Stonewall Uprising, the AIDS epidemic, and the murder of Matthew Shepard. I joyfully celebrated how far our country had come when the Marriage Equality Act was passed. And yet, I was completely shocked 5 years ago when my then 21-year-old assigned-male-at-birth child came out as a transgender woman.
My beautiful daughter, Jessi, is our fourth child, who is a most special, smart, loving and curious person. She was born into a big, child-centered family with parents, siblings, grandparents, and extended family who love deeply, cherish children and believe in their worth and individuality. When she bravely came out to us, we learned that our daughter's childhood included her struggle to understand why her assigned sex did not match her gender identity. For years, she suffered silently, believing she had to hide her true identity, hunker down and live out her life as a lie. I recall marveling at her coming out story and telling her how courageous she was to own her truth. Her response laid bare the challenge of being transgender. "Mom, this wasn't bravery or courage, I had no choice."
These words and the recognition of how hard it must have been for Jessi to feel so alone in her childhood experience is what fueled a deep desire in me to help other LGBTQ+ children struggling to find their way. Thankfully, I had the opportunity to do just that through my role as Director of Community Engagement and Outreach at Jewish Big Brothers Big Sisters (JBBBS).
In 2019, JBBBS launched an LGBTQ+ Youth Mentoring Program. JBBBS LGBTQ+ program started out as an idea, through a sponsorship grant which was combined with the dedication and hard work of some very determined supporters and allies.
As part of my job, I recruit LGBTQ+ identified volunteers who will serve as one-to one mentors to LGBTQ+ children (ages 6-18). What began as a goal to create ten LGBTQ+ matches is now up to twenty (despite the challenges of COVID!). Put another way, the program already has 20 LGBTQ+ children getting validation and support from caring mentors who share their lived experiences. Every prospective volunteer with whom I speak tells me the same thing, "I wish this program existed when I was a child; it would have made a huge difference to have an LGBTQ+ mentor."
As Pride month is upon us, and we celebrate how far we have come in advancing the rights of our LGBTQ+ citizens, family members, colleagues, and friends, I feel incredibly appreciative to work at an agency that has dedicated itself to a mission of bettering the lives of all children, regardless of race, religion, ethnicity, sexual orientation, or gender identity. Moreover, I am deeply grateful to my daughter, Jessi, who has taught me the meaning of grace, strength, and resilience. Every minute of every day, and especially in the month of June, I am proud beyond measure to be her mom.
---
Tania Gutman Gray (she/her/hers) is the Director of Community Engagement and Outreach at Jewish Big Brothers Big Sisters. Tania can be reached by emailing her at Tania@jbbbs.org.