by Paul Crocetti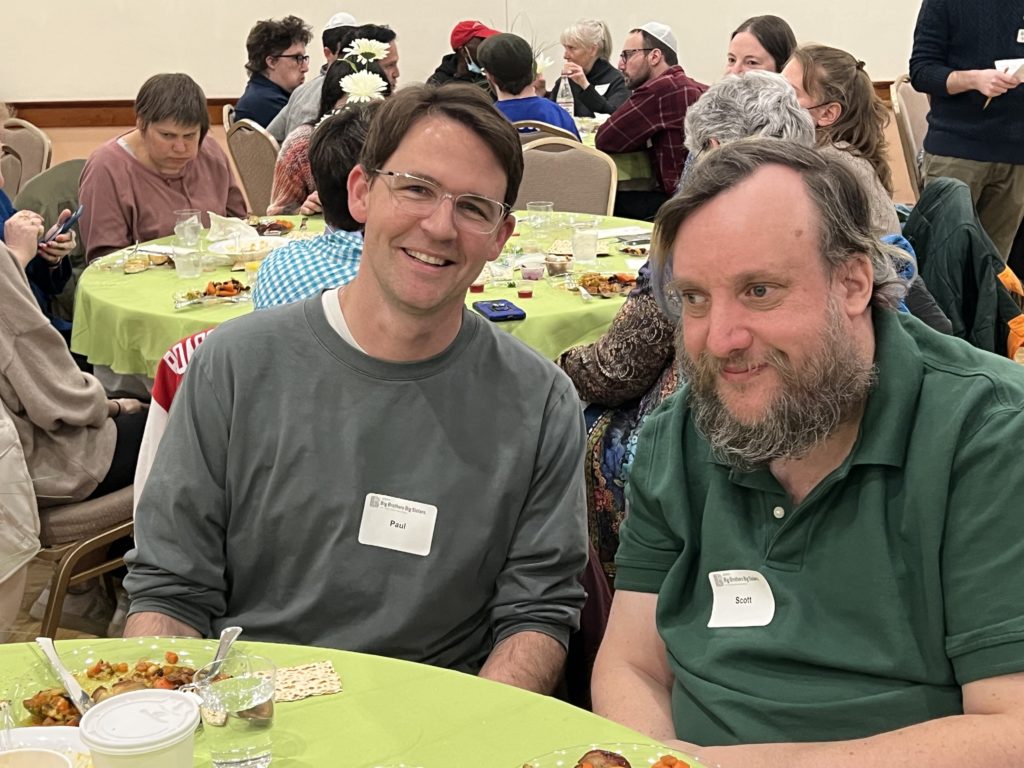 I can't believe I've been volunteering in the MAGIC (Monthly Activity Group In the Community) program for seven years.
It doesn't feel like that long ago that I met my match, Scott, at the Cambridge Side Galleria as we waited to depart on a boat ride on the Charles River. I have vivid memories of the sights we saw along the water as the sun set, and of our first conversation as we spoke about our hobbies, work and favorites. About 75 Magic events and seven years later, we're not just matches — we're good friends.
Scott and I have found we share a lot of common interests, for example photography, baseball and movies. We enjoy discussing all three of those subjects and more. Scott has showed me his fabulous photographs and even gifted me a magnet of one of them, which hangs in my cubicle at work. We talk about the latest in local sporting events and give each other recommendations for movies and TV shows.
The activities and outings have been a blast. Jewish Big Brothers Big Sisters does a great job of organizing a variety of things to do — trips to the Coolidge Corner movie theater, trivia and game nights, and BU basketball games to name just a few. At a recent game night, Scott taught me a new and better way to throw the beanbag in cornhole and we later battled it out in some tight chess and checkers matches.
The Passover Seder is always one of my favorite events, as we get to share a special meal together and experience the inclusive Haggadah. The tours of Fenway Park have also been major highlights, getting to explore and learn about the historical ballpark, take fun photos and talk more sports.
The virtual programming has been excellent as well. I've especially enjoyed the trivia nights and most recently a truly amazing magician/mentalist show. At the height of the pandemic, while I missed being in the same room as Scott, we spoke consistently over text, so I still felt connected to him.
In fact, over the last seven years, we've connected frequently outside of MAGIC events. We message each other a lot with holiday greetings, sports talk and just regular chit chat. And I was honored when Scott invited me to his birthday party a few years back and I was able to meet his family and friends.
From the staff at JBBBS to the other volunteers to Scott and all the participants in the program, this caring group of people has helped make these past seven years a valuable and unforgettable experience. Here's to the next seven!
---
Paul Crocetti is an editor at TechTarget in Newton, Mass. He lives in Sudbury with his wife and 3-year-old daughter.