Baked to Perfection – A Sweet Friendship
by McKenzie Kramer
Do you have a favorite memory with your match?
My favorite memory with Theresa was the time we visited the Yankee Candle Village for her birthday. Our mini-girls trip included a full day of activities: a leisurely drive, ice cream, browsing, and sniffing (seemingly) every single candle there! We even got to make our own custom candles to commemorate the day! While it took a while for our noses to recover, those memories are very special and something we both still smile about.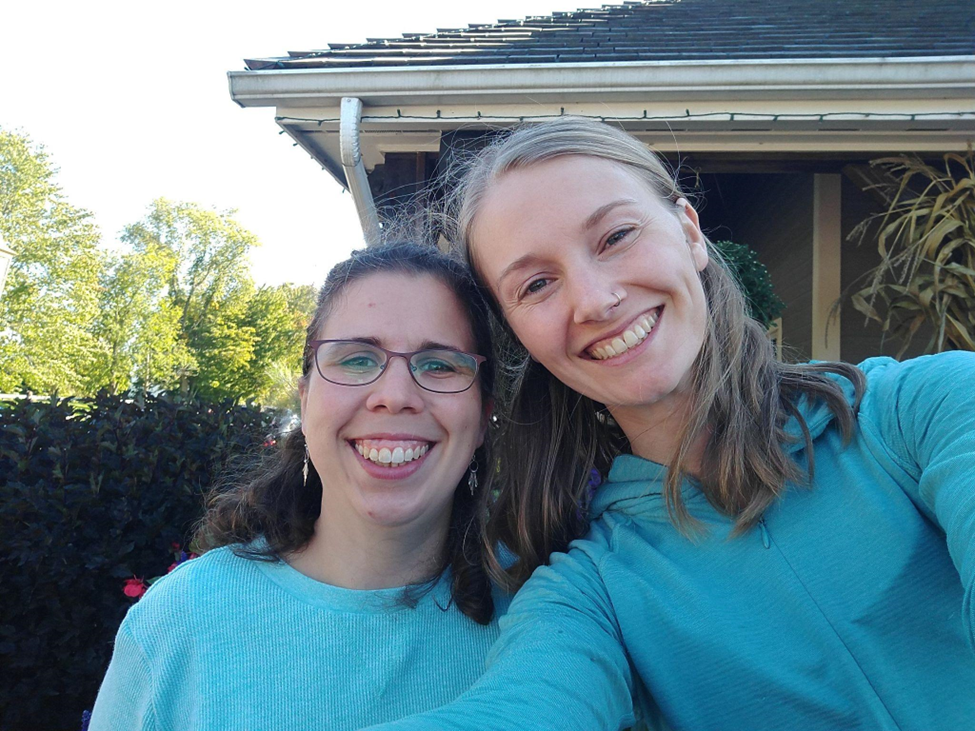 What is your favorite activity to do with your match?
Theresa and I are well-matched in so many ways. We both love animals, creative activities and especially FOOD! We love to plan special seasonable meals to make together. Some of our favorites include apple pie, cannolis, and crepes! Of course, while the food is baking, we can pursue our other favorite activities. You'll often find us doing crafts or walking her dog Patches while we wait for our tasty treat to finish cooking.
What would you say to someone who is considering volunteering?
I would tell anyone considering volunteering to stop what you're doing and sign up! Too busy? You can volunteer with MAGIC for monthly group outings with your Friend. Erratic schedule? Ask for a community friend so you can schedule 1:1 hang-outs. JBBBS has all sorts of volunteer options to meet you where you're at. Clinical Match Specialists (CMS) take great care in pairing you with your perfect match to cultivate a very fulfilling friendship. They also serve as a resource to help you and your Friend navigate your friendship as needed. JBBBS also offers a variety of events throughout the year so you can socialize and extend your social network with other Friend matches too! (Not to mention, you get to do it while at a movie, bowling, a ballet performance, or a dance party!!)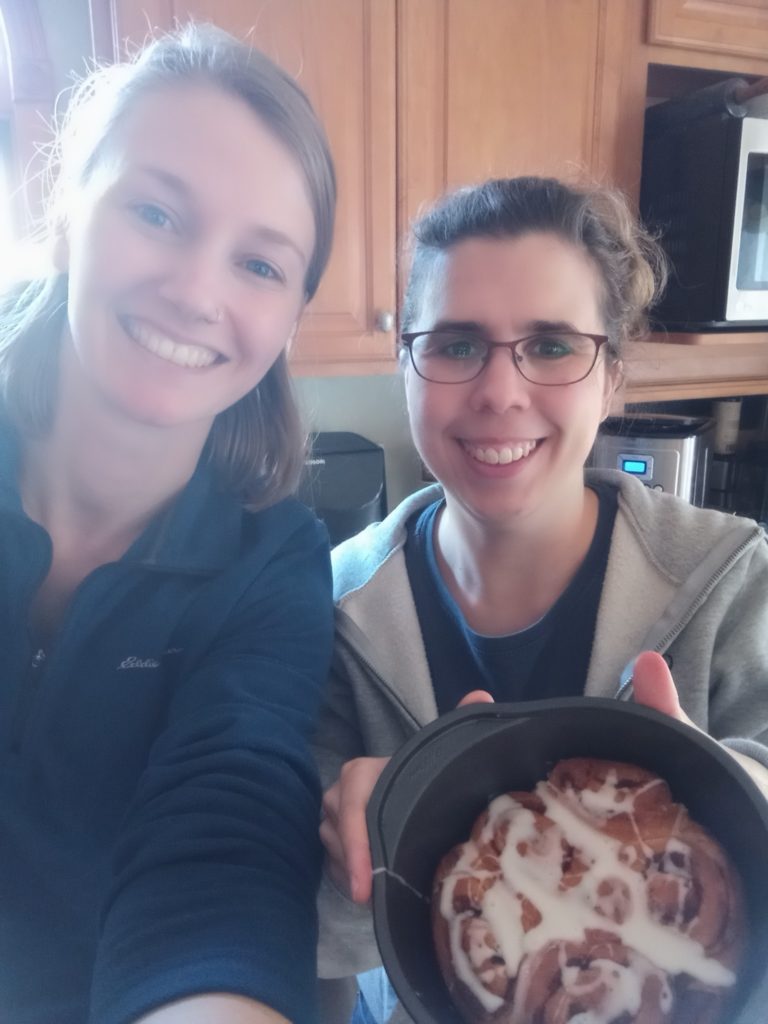 What is it like to be matched for more than a year?
After being matched for nearly 2.5 years, our friendship has not only matured but also has become a natural fixture of daily life. We text most days, exchange pictures, and keep tabs on the little goings on until we get to hang out again! What's more, I feel that I've gained a second family too; this is especially nice for me as a military spouse whose family lives over a thousand miles away. While my husband's service means we're moving again soon, I'm confident Theresa and I have cultivated a lifetime friendship that will span from coast-to-coast and beyond.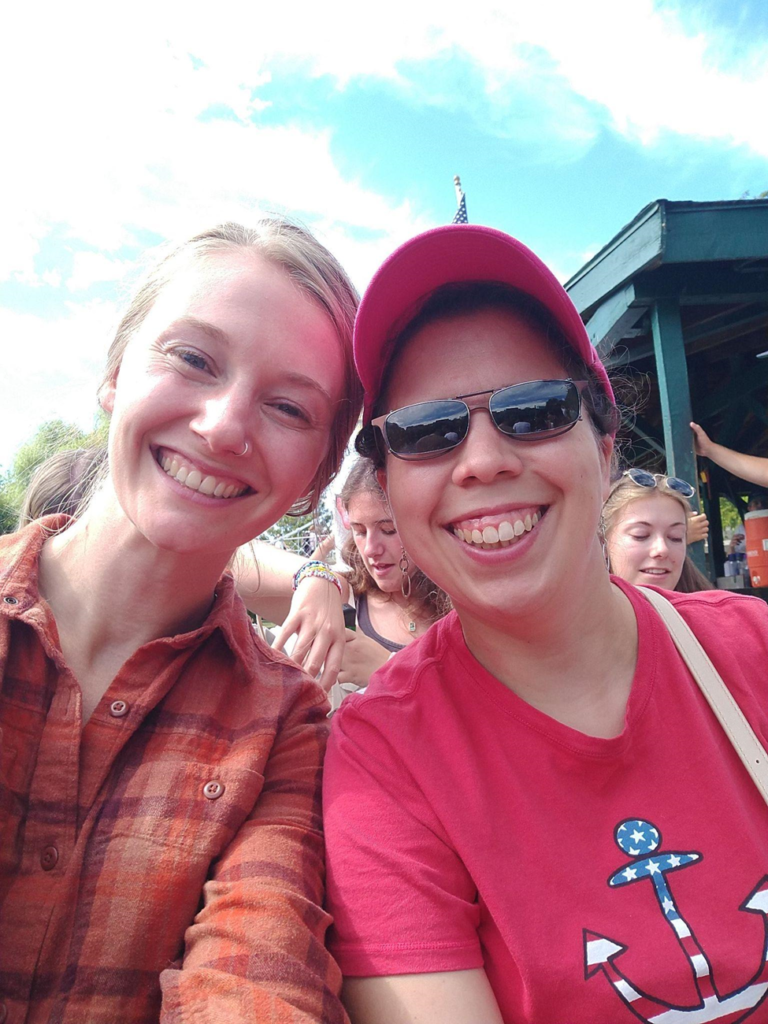 Explain how you decide on what activities to do.
Theresa and I are very democratic in our activity planning process. The week before we hang out, we typically throw out a number of ideas and discuss which one we want to do. In addition to the regular activities, we also did our own asynchronous book club! (She picked the book and we read at our pace and discussed where we were and our thoughts.) We also keep a mental list of bigger activities or ones that are seasonal. Right now, our big list includes a day trip to the North End (fresh pasta, gelato, and window shopping) and a Red Sox game in the spring!
Can you share a memorable JBBBS event you attended together?
One of our favorite JBBBS events was the food truck event for summer kick-off! In addition to the grilled cheese and Cookie Monstah ice cream sandwiches, we really enjoyed making new friends and doing expressive art! We enjoyed the crafting so much that we signed up to do it again a few weeks later with JBBBS!
---
McKenzie Kramer has been volunteering with JBBBS in Friend2Friend since September 2020 in the community, and later, the MAGIC program. She is a project manager at a Boston-based data science company. While she'll be relocating soon with her military spouse, she looks forward to continuing her friendships with her two awesome matches. When she's not hanging out with them, she's spending time in the great outdoors with her husband and two Australian Shepherds.